A Tale Of Two Sues
|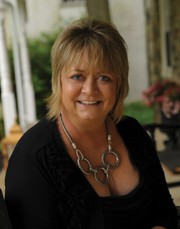 Or, Seven Reasons To Visit The Spa This Summer!
By Joanne Graves,  Owner of Sanctuary Spa
Self-reliant Sue has been inside all winter. But summer is finally here, so Sue is putting on her shortie-shorts and tank to head to the dog park with Polly, her pooch.  As the summer breeze whips her leg hair into a frenzy, Sue realizes she's as furry as  her four legged friend-Yikes!  Selfie Sue (as she's known)  runs a razor over her legs and bikini area and heads out the door.  Out in the light of day, passers-by try not to stare at the poor, pale, pasty girl whose legs are speckled with  little raised, red razor bumps.  No worries, a few hours in the sun should give her some color to cover up the razor burn so it's not too noticeable for the pool party later that day!  Selfie Sue returns home to don her bathing suit and sees that her bikini area also has visible razor burn from shaving this morning-yeah, that's sexy 🙁
Her face, neck and shoulders are as red as a ripened raspberry from the sun.  And her drugstore skincare products have clogged her pores, making her break out-rrrgh!  Selfie Sue also forgot to polish her toes, and the unsightly fungus under her toenail that she got from that bargain chain salon on the corner is glaringly visible. To top it all off, Sue is seriously sore from her afternoon exercise with Polly.  Selfie Sue decides skip the party and stay home.
Spa-goer Sue has been visiting her spa, Sanctuary, all winter.  Since summer is finally here,  Sue puts on her shortie-shorts and tank to head to the dog park with Pervis,  her pooch.  As the summer breeze caresses her skin, Spa-goer Sue is thankful for her regular Leg, Bikini, and Underarm Waxing appointments  that leave her  hair free for weeks at a time. No razor bumps or itchy skin for Spa-goer Sue!  Out in the light of day, Sue enjoys the admiring remarks from friends and neighbors about her  healthy, hydrated skin, due to her monthly Facials,  and the Professional skin care products that are recommended by her esthetician.  Since Spa-goer Sue was diligently educated by her esthetician, Sue knows that her number one anti-aging product is her spf, so she is safe from the dreaded uv rays of the sun.  No sun damage for Spa-goer Sue!  Sue scheduled a Shea Butter & Brown Sugar Body Exfoliation to slough off that dry winter skin  and had a Sunless Body Bronzing session,  which only enhanced the look of the fabulous nail polish color that her nail tech used during her standing Mani/Pedi appointment. Her regular Massage treatments left her feeling relaxed and limber even after all the exercise she got chasing Pervis around. Spa-goer Sue confidently rocks her new swimsuit at the neighborhood pool party!
Call Sanctuary Spa at 302-475-1469 to reserve your summer appointments now!
And ask about Sunless Body Bronzing packages so you can confidently rock your swimsuit this year!