Diamonds
|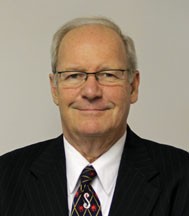 Beautiful & Affordable.  A Great Investment.  The Ultimate Possession! 

By: Ron Sayers – Graduate
Gemologist (GIA)
We have all heard the line 'diamonds are a girl's best friend' but did you ever stop to think how true it is? Diamonds will be guaranteed to compliment your appearance with virtually any outfit you wear. Whether blue jeans or an evening gown, diamonds compliment any fabric or color you can imagine. They are also compatible with any skin tone, makeup or hair style. Diamonds are also available in many natural colors such as yellow, brown, pink and black, as well as some colors created by man. The most dramatic and versatile however is still the colorless round brilliant and unlike the outfits you wear them with, they can be worn in any season and don't go out of style.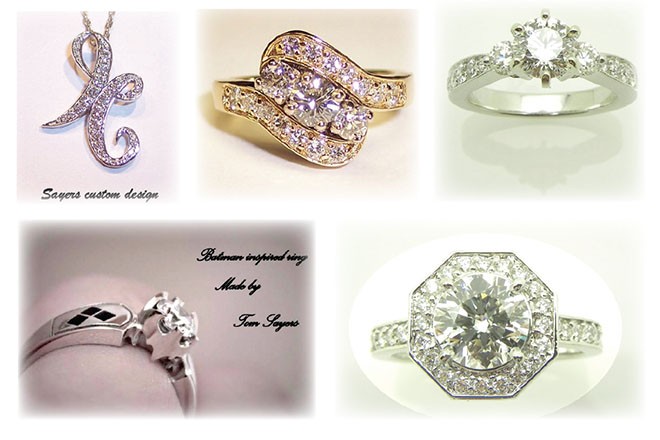 Diamonds are well suited for any age group.
We have sold tiny diamond pendants for Christening gifts as well as a single add-a-link diamond bracelet which can be added to yearly. By the time the child is in college they can have a completed diamond bracelet which can be worn a lifetime. You are never too young or too old to wear diamonds. Think about it, the very diamond your grandmother or mother so lovingly wore on their wedding day can be remounted in a modern ring or pendant for you to touch and enjoy every day as they did. And the best part is you can pass that love on to the next generation. Diamonds truly are beautiful and durable tokens of love to cherish forever.
A great investment?
Let's say you buy a pair of diamond stud earrings for $800. If you wear them only four days a week for the first year, your cost is $4 per day. That is about the cost of a Cappuccino and you saved all those calories. The rest of your life you wear them for free and when you hand them down to the next generation they will probably be worth much more. You don't have to pay property tax yearly and you don't have to waste money upgrading to the newest version.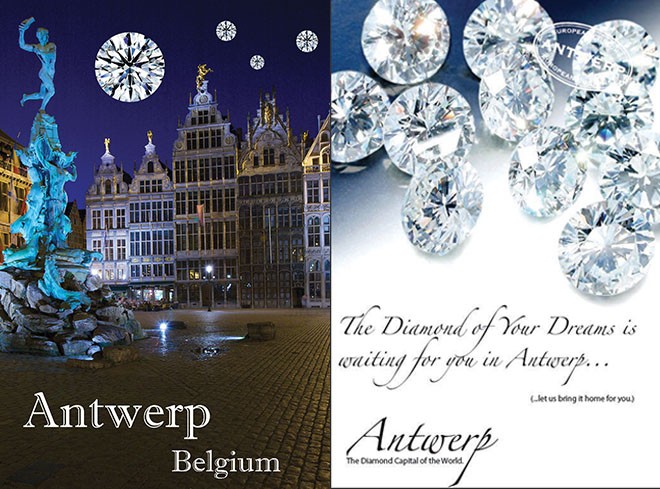 What about love and romance?
Diamonds are the ultimate token of love when used as an engagement ring. They speak any language eloquently and are available in many shapes and sizes. Our sales staff includes Graduate Gemologists who can guide you in the selection of the ultimate diamond for the love of your life set in a ring she will cherish. We will show you the color, clarity and cut combination that will give your diamond the maximum brilliance.
We carry Lazare ideal cut diamonds, the finest cut diamonds available in the industry and the standard by which all others are judged. Lazare diamonds are laser inscribed on the girdle for positive identification and assurance of ideal cut. We also travel to Antwerp Belgium, the diamond capital of the world where we hand pick diamonds for customers and also buy diamonds for our stock. More diamonds pass through and are cut in Antwerp than any other city in the world. Additionally, you may also like to view our selection of fine well-priced estate diamonds which we carry loose or mounted.
The key to diamonds is quality. If you spend money for an ugly diamond it will be ugly forever. A quality diamond is a cherished, work of art that remains beautiful forever. A DIAMOND IS FOREVER choose it wisely and enjoy your best friend.
Testimonials
Dear Ellen and Ron, Thank you so much for making sure my new wedding band, it was finished so quickly and it is beautiful. I'm so happy with it. We had the renewal ceremony this past Saturday and it was just what we were hoping for. This may sound vain, but I look at my ring a lot and have shown it to so many people. No one would have helped us out the way you did. Thank you for being such wonderful people – and friends! – Lynda & George
Thank you, for making my Mother's Day a happy one. We have lost so much. It was nice to know someone does care. – Linda
Ron, Ellen & Family, Continued good health and success. Your tenacity speaks volumes!! Best of luck, Jim
To everyone at my favorite store! Thank you all, for everything, you each have individually done for me and helping to educate David. I am greatly appreciative of all that you do and how kind each of you always are. You truly make your customers (me and my son) feel special and important.  Thank you for that. Love like family, Sandra and David