Detoxify This Summer
|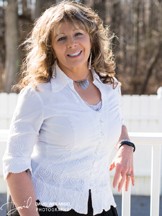 By Lisa Torbert, MS, CADC, Owner, QRA Practitioner, Yoga Instructor, Author, Nutritional Healing
Here at Heather's Holistic, our full time job is helping people to detox. A detox program can help the body's natural cleansing process by stimulating the liver to drive toxins from the body, promoting elimination through intestines, kidneys and skin and refueling the body with healthy nutrients. New research shows that almost every disease can be linked to toxicity. Toxins are everywhere; the air we breathe, the chemicals we clean with, the food we eat, the toxins we put on our skin, and the arsenal of drugs we put into our bodies.
Learn How To Detox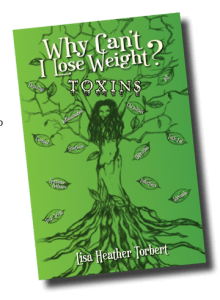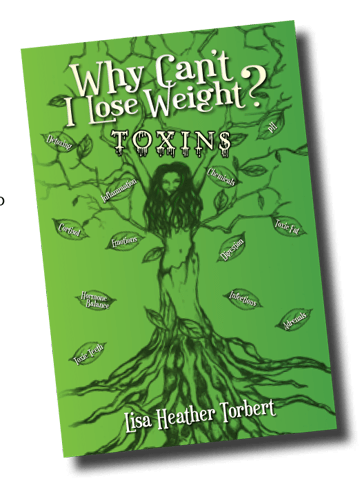 Why Can't I Lose Weight? Toxins by Owner Lisa Heather Torbert. The entire book is a handbook that makes it fun and easy to learn how to detox your body. Purchase on Amazon or Kindle today. Learn how she has healed from 18 different diseases/disorders from different detoxing techniques in her book. She also lost 40 pounds. Look for her new book Healthy Kids Don't Eat Poison Apples due out July 1st. Watch her new Youtube video   https://www.youtube.com/watch?v=pE1rPjXBQgQ
QRA Testing 
What if your body could talk to you and tell you what was wrong and what was needed to help you become healthy? It can with QRA, a unique, highly effective program that tests the body's key organs, glands and hormone balance. QRA is a program to determine the precise nutrients and amounts needed to rapidly restore your energy and health from disease/disorders. Call and make an appointment with Lisa or LaDonna today.
Ionic Footbath
An Ionic Footbath will help detox your body by immersing your feet in water with positive and negative ions. It re-balances the body by excreting any excess toxins via the kidneys, liver, bowels and skin not only DURING but also AFTER treatment. It can help with headache, pain relief, joint stiffness, improved sleep patterns, removing heavy metals, menstrual pain, arthritis pain, and boosting the immune system as well as improve kidney and liver functions.
Detox Supplements
Liver detox- Liver ND, Heptaoven and Reishi
Lungs Detox – Pneumo
Lymphatic Detox- Medi Body Bath
Body Detox- Medi Clay
Digestion Detox-  Premier Cleanse, HCL
Kidney Detox- RenaVen
Emotional Detoxing
Hypnosis is a great way to help get rid of emotional baggage that is adding to the toxic pool. Hypnosis is a powerful program, which taps into the power of the subconscious mind. You can reprogram your mind to help lose weight, quit smoking, eat healthier, relieve pain, reduce stress, help with sleeping and enjoy doing it! Ask for Rhonda.
Colon Hydrotherapy
The biggest detox of all!!! Colon hydrotherapy is a gentle, natural method of washing acquired wastes from the entire colon. When completed, the body no longer has to deal with waste accumulated during a lifetime, which prevents the body from healing itself and fighting disease. Ask for LaDonna.
Detoxing Foods
Stop eating processed foods, fast foods, dairy, sugar, white flour, non-organic foods and farmed raised fish that is damaging the cells and organs in your body. Change your diet to include wild caught fish, fresh organic fruits and vegetables, brown rice, sweet potatoes, organic beef, chicken and eggs and watch your body start to detox and clean up toxicity on its own.
Detox Massage
Detox the lymphatic system with a massage that not only feels amazing but massages the lymphatic glands in the body. It helps to reduce cellulite and inch loss while breaking down fatty deposits, flushing out toxins, fat and water. Ask for  Lydia.
Facial Detox
Heather's Holistic Health is pleased to announce we are now offering Celluma LED Light Therapy treatments. Originally developed by NASA, Celluma LED Light Therapy is a revolutionary, FDA-approved skin care treatment which accelerates skin regeneration and healing, making it perfect for acne sufferers and anti-aging treatments alike. It is designed to speed up the skin's own healing process reducing fine lines and wrinkles, improving the overall texture and appearance of skin, blemishes and acne scars. Celluma's low-level light therapy is a safe, effective and convenient way to achieve a healthy, youthful glow in a natural, non-toxic, non-invasive manner. Ask for Linda.
For more information, visit our website at www.heathersholistichealth.com or call us at 302-678-3433.