Dentistry For Today
|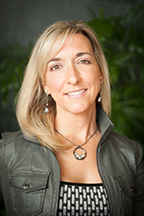 By Laura Dougherty, D.D.S.
Have you ever looked in the mirror and seemingly overnight your smile has changed, or your teeth have shifted? Do you feel like you need a facelift or even a smile makeover? Fortunately, it may not be that extreme. There are many options out there today that are minimally invasive and financially feasible, but how do you find out what options are best for you? This is where your dentist can play an important role in providing the answers you are searching for.
As I am performing my patient's routine dental exam and we are catching up on family updates, travel plans or work changes, I always ask if they have any questions for me. This is their opening to ask me anything about any concerns they may have, such as . . . 
"Why have my lower teeth shifted so much and what can I do to stop them from shifting more?"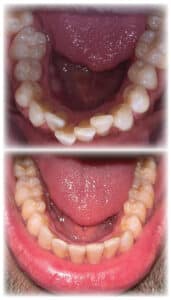 Invisalign evaluations have gotten so easy! When I am asked this question, I recommend doing a scan to see if they would be a good Invisalign candidate. The scan and pictures take about 15 minutes and I make sure to assure my patients that there is no obligation to proceed- but at least they can see if they are a good candidate and what their specific Invisalign treatment would entail. 
"I feel like the lines around my mouth are getting deeper. What can I do about that?"
I receive this question quite frequently because most of my patients are aware that I offer different facial injectables such as botulism toxin and filler in my office. When patients ask me this question, I typically recommend starting with a little botulism toxin (like Botox) around their lips first to see if that will help smooth the lines. From there we can evaluate and determine if filler is also needed to achieve the smoothness they are looking for. 
"When I smile, I don't show as many teeth as I used to. How do I fix that?"
Over time, we can lose dimension due to wear and tear of our teeth. We can also lose volume in our cheeks and face. Both of these factors can combine to result in a less "toothy" smile. With proper evaluation, we can determine whether it's a cosmetic dental procedure that could involve crowns or veneers, or if it's a facial procedure involving facial injectables.  
"I feel like my lips are shrinking. What are my options?"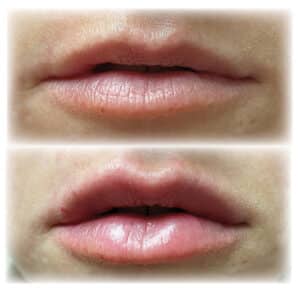 Again, with age comes loss of volume in our face and that translates to less volume in and around our lips. Lip filler (such as Juvéderm or Restylane) can be injected into the lips to reshape and regain volume that has been lost.  
Most people tend to think of dentists only treating their teeth and mouth, but as specialists of the head and neck- we have the ability and the knowledge to go beyond just inside the mouth. So, whether your concerns lie within the mouth regarding your smile or other tooth/gum related questions or on the face that may pertain more towards cosmetic procedures, talking to your dentist can give you the answers you are looking for. Your dentist is a valuable resource when it pertains to your overall health- don't forget to utilize them! For more information call 302-475-3270 or visit DoughertyDentalSolutions.com.
Bio
Born and raised in Delaware's Sussex County, "Dr. D" earned a B.A. degree in Biology from the University of Delaware in 2001 before going on to study dentistry at the University of Maryland's Baltimore College of Dental Surgery, achieving her Doctorate of Dental Surgery degree in 2006. After completing her General Practice Residency with the Christiana Care Dental Residency Program, she went into private practice for 11 years prior to opening Dougherty Dental Solutions in 2018. Dr. Dougherty has been named Top Dentist in Delaware Today for three years in a row, taking pride in restoring and maintaining her patients' smiles.