Cultivating Stress Resilience
|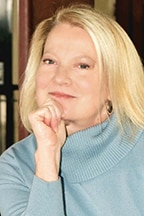 By Dianne Esry, RN
Do you make a habit of putting yourself last on the list? Do you tend to agree to things you wish you could say no to? Do you find yourself worrying about work when you're off? If you answered yes, then you may be hindering your stress resilience.
If we don't make personal wellbeing one of our top priorities, we're not at our very best in our lives, relationships, and work. And we're not effectively managing stress. 
The American Psychological Association has called stress a national mental health crisis. Chronic stress leads to decreased life expectancy and serious health conditions and it can affect our mental health, emotional wellness, relationships, and career.
As a stress and wellbeing coach, my clients are successful because they've mastered two key stress concepts. First, our mindset about stress determines how we react to it. I support my clients to see stress as a growth opportunity to help them rewire old coping patterns and cultivate resilience.
Second, improving our stress resilience determines our ability to resolve, master, or adapt to stress. At The Whole Way Coaching, I collaborate with my clients to improve their resilience so they can bounce back faster and be more self-aware, prepared, resourceful, focused, and confident. 
Here are six ways to start cultivating your resilience that have been incredibly helpful for my clients and for me:
Self-Care
Prioritize regular healthcare visits, good nutrition, physical activity, adequate hydration, sleep, self-kindness, and doing things you love. 
Boundaries
Define, communicate, and hold healthy boundaries with others, and with yourself. 
Imperfection
Let go of perfection, relax your expectations, request and accept help, embrace forgiveness and be forward-focused. 
Decision-making
Make lots of decisions, including those where you may be uncertain of the outcome, in order to break the cycle of indecisiveness and procrastination and to stretch outside your comfort zone.
Connection
A robust network of trusted people and trained professionals is critical for effective coping.
Nature
Trees and plants emit compounds that lower stress hormones, heart rate and blood pressure. Go barefoot in the grass, get dirty gardening, or savor the feeling of your toes in the sand. For an even more immersive experience, join me this October at the Delaware Nature Society for the Women's Wellness Weekend in Nature retreat.
Stress resilience can be learned and mastered. With supportive accountability and practice, together we can help you find this deep well within you just waiting to be tapped.
If you're ready to get off the path of stress fatigue and burnout and to prioritize your wellbeing, then let's connect. The possibilities for greater energy, balance and joy are just a conversation away!
Bio
Dianne is the owner of The Whole Way Coaching, LLC. As a transformational coaching master, certified health coach, life coach, and a registered nurse, she is passionate about helping professional women experience a life journey full of vibrancy, balance, and joy. She blends transformational coaching with skills gained from over 30 years of nursing and leadership to provide an individualized holistic roadmap for the professional woman who wants to excel in her career and realize her dreams without sacrificing her relationships or her own wellbeing. For more information call 302-281-4833 or visit WholeWayCoaching.com.
Testimonials
"Dianne's secret superpower is that she has walked in our shoes, felt the desperation and experienced the massive feeling of being overwhelmed to the point where you can't move. Then the superpower kicks in; she was able to redirect the chaos and help me focus and take small steps to refocus my energy on solutions that will become habits; that will change my thoughts and my life. It was wonderful to have someone stop me on my pity train and get me on the cruise ship."  ~ J.H.
"Dianne's methods are tailor-made for each individual, not a one size fits all approach. I'm not a goal-setter and early on she allowed me to explore the things I needed to work out. She's a very insightful and inquisitive guide to the inner workings of the mind. At times it seemed almost like magic the way the shifts just sort of happened. Dianne truly cared about getting results in the most gentle and supportive way."  ~ A.W.