Comparing Senior Living & Independent Living
|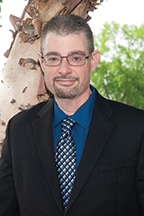 By Frank Demarinis  
"Independent living" and "living independently" sound similar but have different meanings for older adults. Living independently simply entails continuing as always in the home, whereas independent living represents a choice within the spectrum of senior living communities.
Senior living is an umbrella or overarching term that incorporates the aspects of independent living and assisted living whereas nursing homes tend to fall outside that umbrella in its own space.
 Independent living
For active older adults with little to no need for personal care assistance, independent living apartments or villas offer meals, services, activities and social gathering sites that promote ease, convenience and a sense of community. There may be onsite or on-call health care available.
 Assisted living
For older adults requiring more support, assisted living residences offer medication management and assistance with personal activities such as toileting, grooming and dressing. Services typically include meals, housekeeping, laundry, transportation and activities that foster mental and physical stimulation and social engagement.
Continuing care retirement community
Also known as life plan communities, CCRCs encompass a spectrum of residence and care that can range from independent living through assisted living, memory care and skilled nursing facilities. CCRCs represent significant financial investment, requiring upfront membership fees known as a buy-in.
Why choose independent living vs. assisted living?
Independent living is exactly as the name suggests, it doesn't help with activities of daily living. Being able to manage one's personal care, managing medications and finances, being able to drive, cook, grocery shop, making phone calls on your own – is a threshold for independent living. You have an extra level of security and social activity. In addition to that, you may be provided one meal a day, or at least a restaurant or meals on campus. For self-sufficient older adults wanting to downsize the 3,000-square-foot home, who crave social connection, independent living can epitomize the best of both worlds.
Independent living often includes services and amenities such as dining, cleaning, home and grounds maintenance, laundry, fitness centers, game rooms, movie theaters, educational and cultural offerings and transportation.
Independence with a little help
Independent living implies you're in a residential setting but not receiving care. However, many independent living residential settings will allow people to age in place. As a growing option, Independent Living residences with coordinated health services are becoming a choice due to reduced cost and a half step transition to assisted living services down the road.
Independent living costs are about 30% to 50% less than assisted living costs. Genworth census 2021 estimated $4,014 (Delaware) for independent living, compared to the average of $6,800 for assisted living, according to assistedliving.org.
There may be medical care in the building, but not mandatory. You have more control if your independent living facility allows you to age in place and you can bring in your own caregivers, deciding on how you want to do your med management and coordinate support. Many of our clients are asking for independent living with coordination of services, rather than traditional placement, to control cost and manage the services they need and want. If you start needing help with essential activities, then the possibility of assisted living may arise. The better senior living communities will have that as an option so you'll have the full spectrum. Regardless of best fit for you or your spouse, don't do it on your own. Consult with a Senior Advisor to know your options.  Call us for a free consultation, Frank Demarinis at 800-564-0173.
1-800-564-0173