Cherished Memories- Capturing Special Moments in Time
|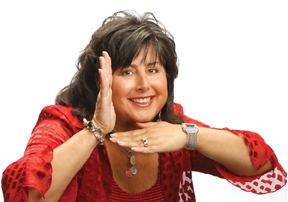 By Ara Atkinson-Skinner
Ara Illustrated Studio Group
Have you ever found yourself asking, "If this moment could only last forever?" It seems the bigger the occasion, the more months of preparation it takes. Then, when the event arrives, it seems to go by in a flash!
At young age, I enjoyed taking photos as a solution to making moments last forever. I remember using the old Polaroid camera, I think it had eight shots on a roll, take a picture and wait 5 minutes shaking it back and forth before you could see if the photo was good. It didn't matter if was not good, you wouldn't dare throw it away, it was too expensive-allowance only goes so far! I ­­­­kept every crazy photo collecting them in boxes, photo albums and scrapbooks. Soon, the boxes and albums didn't fit on my shelves or under the bed and then up in the attic they would go. Then not to mention, the frames– framed photos on the wall, down the hall, on the mantle. There simply was never enough room.
The first time I bought a collage frame, I thought, "How cool is this?" I can pull together special moments into one place, especially family shots. I was
delighted with the concept. Through the years I discovered my own creativity and found myself gravitating to photo collage. I created for myself and then for others. The reaction was always same; the recipients/viewers would be transported right back to that particular time and place. "Oh, I remembered that day, "look at my crazy hair" or "what was I wearing" or "… how young we were". The memories flood back; sometimes there are tears, but always joy.
So you can't stop time rolling by like a freight train, but you can enjoy the moments as they come. Collage can be one way to capture snapshots of time that can never be lived again in the physical, but what fun to recall! Especially since our time is limited, being able to create beautiful memories that can be cherished then handed down to the next generation is a wonderful gift. I still love looking back at my great-great grandparent's photos and memorabilia. My great-great grandmother was a milliner and my great grandfather a ship builder. My mother has old black and whites that will need to be restored before they fade away. The photos were taken from as early as 1917 depicting images of folks in the fashion of the day and historic architecture. They're bygone years, however a very important part of my history.  I love it-it's magical!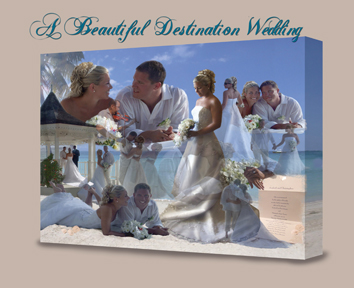 Today there are so many ways you can do collage keepsakes. If you are not too crafty, just start easy with a collage frame. Decide on your special moment and then pull out the old photo albums where your subject might be and begin the selection process. When you see all the photos together you will be amazed and now have a wonderful story to share with family and friends.