Are You #ScentSensitive?
|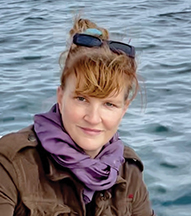 By Julia Dunning, Soaper & Owner, Maine Botanical Soaps
A LOT of people tell me they don't like strong scents. A lot of my regular customers are regulars because I only use therapeutic, third-party tested essential oils. And because about half of the soaps I make, I don't put any essential oils in them. I also never use natural fragrances or fragrance oils. What is your experience?
So many soaps leave your hands and body smelling for hours. This nauseates me, honestly. I keep trying to figure out why my hands stink, then I realized I used a public bathroom or was at someone's house that uses Mrs. Meyers or any of the other super stinky soaps branded as "natural." Reminder; "natural" is a BIG CATEGORY e.g. wild cat anal gland secretion, sperm whale bile duct secretion, anal secretions of beavers. Sorry . . . but YUCK!
Also if it is created in a lab, like frangrance oils, than they are synthetic. I have no idea how they get away with calling anything created with chemicals, in a lab, "natural."
So I reached out to my customers and followers on social media and at events to see why they are #scentsensitive and here is what they had to say:
"I have no objection to using soaps that smell delicious and fresh, but can only tolerate them if pure essential oils are used. I find any smell added with synthetic fragrances or "natural" fragrances give me an instant headache. This may not be the case for everyone, but for me any soap, candle or body care item I need to really read the ingredients first." 
"I'm not fond of artificial fragrance because it's an endocrine disrupter. Also perfumes seem to dry out the skin. I love essential oils though."
"Artificial scents can give me a temporary headache, they shift my mood from happy to irritable."
"I don't like any added scents, just the pure ingredients of the products I am using. Quality ingredients smell amazing all on their own!"
"Labels are so tricky, how do I actually find something natural, that won't make me feel sick in the shower from the smell?"
"Those so-called natural frangrances in soaps make me feel violated! I just like a medicinal amount of quality healing essential oils. And sourcing is important to me."
Lots of inexpensive shipping options, for 1-2 bars, flat rate, gift boxes, airbnb & event orders . . .      
shop -> www.MaineBotanicalSoaps.com
follow for upcoming and the latest batches -> https://www.instagram.com/mainebotanicalsoaps/
homemade soap
made on peaks island, maine
https://www.facebook.com/MaineBotanicalSoaps