A Picture Is Worth A Thousand Words
|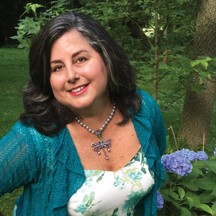 By Ara Atkinson-Skinner
Ara Illustrated Studio Group
Whoever coined the adage "A Picture is worth a Thousand Words" knew the value or experienced the power of communication where time was of the essence! This phrase is powerful and a huge clue for folks who have trouble getting folks to pay attention to them or their wonderful amazing product offerings! Why wouldn't we want to clarify or deliver a message faster?
Another very close phrase published in 1911, "Use a picture. It's worth a thousand words." quoted by the newspaper editor Arthur Brisbane discussing journalism and publicity. The Russian writer Ivan Turgenev who wrote Fathers and Sons in 1862, said, "A picture shows me at a glance what it takes dozens of pages of a book to expound."
The psychologist Jerome Bruner of New York University has described studies that show that people only remember 10% of what they hear and 20% of what they read, but about 80% of what they see and do. 
Original art/illustration can depict your message or tell your story which will be best provided by an Illustrator. Illustration comes from the Latin word illustra'tio, illu'stro meaning enlighten, irradiate.  An illustration is a "PICTURE" a depiction that can help to make something clear made by a commercial artist, is such forms as a drawing, sketch, a painting or photo-illustration. An illustration can be very powerful in bringing to life a logo, article, story, poem, event poster or piece of textual information by providing a visual representation of something described in the text.
In closing, I have a challenge for all those with very important messages for products or services, that need to be seen or heard, support it visually-shine the light–illustrate it! 
TESTIMONIALS
"Thank you for capturing autumn on my book cover and bringing it to life for me as you did for 3E Marketing Solutions– our fully-leaded coffee brand. I love your creative genius and your endless patience with me." – Donna Duffy, 3E Marketing Solutions
"I have employed Ara's services for many creative projects. Her ability to take an idea from concept to implementation is outstanding. She is collaborative, creative and consistent in the services and products she provides. Her final products always bring compliments from the end users. It is with pride that I highly recommend Ara's talents, capabilities and business acumen." – Gail Sacconey Townsend, MA, MSOD, PhD, W. L. Gore & Associates, Inc.
"I hired Ara to create a logo and business cards for a new resale shop that I opened and now manage for a local non-profit. I found Ara to be very creative, extremely responsive, able to translate my ideas effectively and enjoyable to work with, she will be the first person I call when I am in need of creative services in the future."- Dale Maahs, General Manager , Delaware Breast Cancer Coalition's, GreatStuff Savvy Resale Boutique & GreatStuff Home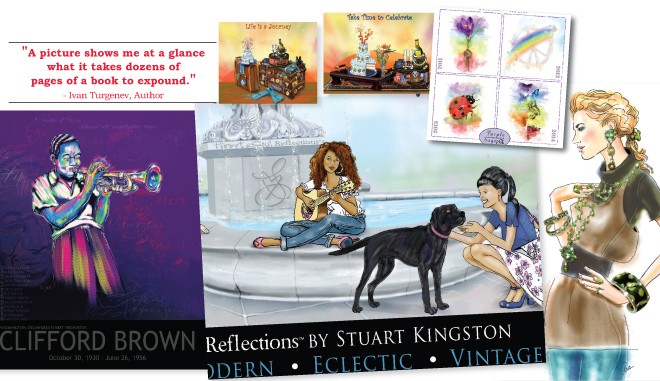 302.834.5086
Ara Atkinson-Skinner, Illustrator/Designer
Make your Mark… with Unique Impressions!
Ara brings over 35 years of experience in the graphic design industry. After a 23 year stint with W. L. Gore & Associations, Inc. as their corporate designer, she started her own business, Ara Illustrated Studio in 2007. She specializing in custom illustration & design for book covers, event posters, logos and supportive business branding imagery.
Ara offers creative original illustration and design for business owners, entrepreneurs, art directors, authors, writers–discerning clientele who will not compromise or settle for the ordinary or the cookie-cutter solutions. She brings over 35 years of experience working with individual commissioned pieces to large corporate projects.