A Photobooth For Every Occasion
|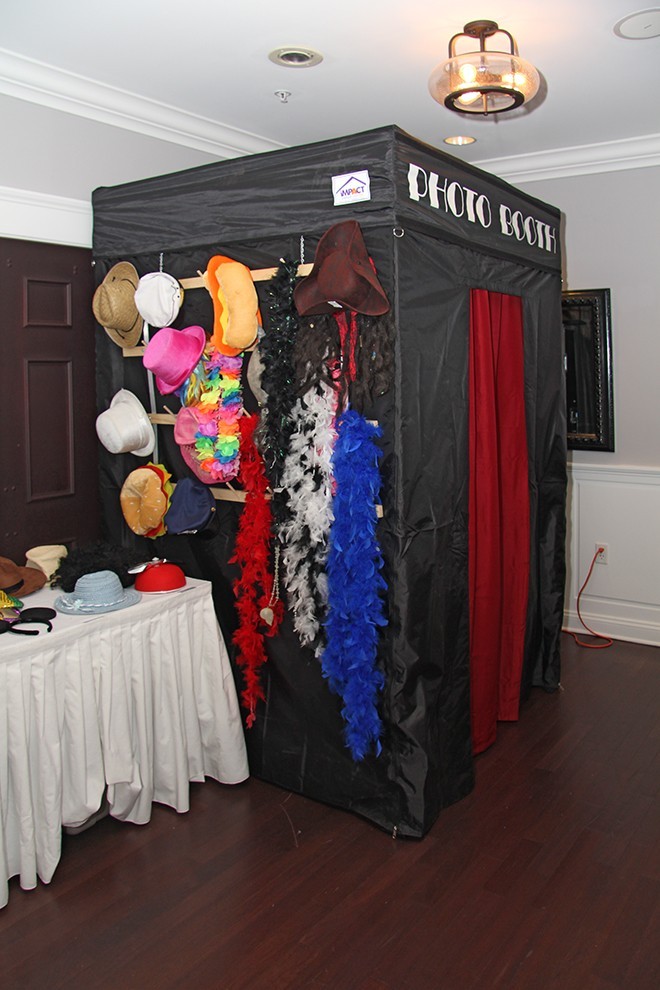 A photobooth has the ability to capture the most amazing memories, in the most fun way possible! Loaded with props and loaded with fun, the photobooth will provide a fun opportunity for your guests to take home a piece of your event. Whether it be a wedding, graduation, birthday party or corporate event, there is a photobooth to fit your needs!
It's your daughter's 10th birthday party. She's been planning her party for months and would love to have a photobooth there to match her movie star themed party, but space is a little tight. What's the best photobooth for this event? Our more compact 5 foot by 5 foot all black photobooth! This still comes with all of the props best suited for your event, but is more compact for saving space in smaller venues.
High school graduation is here! All the cousins, aunts and uncles are coming in from out of state. All her friends will be there, together for the last time before they head off to college. Her party is an outside tent party to celebrate her successes. What's the best photobooth for this event? The Shasta Shutterbug! The Shasta Shutterbug is a 1969 Shasta, completely renovated and stocked with props to match your event. It is sure to provide added fun to your outdoor space and capture the memories to last a lifetime.
Six years later, your little girl is getting married. Time sure does fly! Her wedding is being held in a beautiful ballroom with a lot of indoor space. She wants to have a photobooth there to capture all the fun and memories of her special day. What's the best photobooth for this event? Our new inflatable photobooth! Weddings are changing, and so are photobooths! Ready in minutes, this white inflatable photobooth is decked with lights and gives a modern, more colorful flare to the classic photobooth.
All photobooth props are customizable on request. Each event will also have its own unique photo strip with colors, text and designs all able to be customized. Let C.M.Baker help you decide which photobooth is right for your next event!
Mike Baker is the founder of C.M.Baker Photography with over 25 years experience.  His photography ventures have been quite diverse. Throughout the year you may find him shooting a wedding, a Quinceañera, in the pits of a NASCAR race at Dover Downs and now at front stage at the Firefly Festival or flying over doing aerials.  Giving back to the community has always been an important part of it all.