Get Ready For Fun In The Sun
|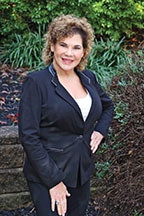 Carmella Gibellino-Schultz
Written by Kyra Miller
The sun is finally coming out and we are all bursting at the seams to get out outdoors and have some fun! We're all certainly overdue for some stress-free relaxation.
Now that it's starting to get warm again, the last thing you should be worrying about is runny, smudged makeup as you lounge in the sun. Just the humidity alone will be enough to start melting that eyeliner right off of your face! We definitely can't have that.
This is the perfect time to invest in permanent cosmetics so you can have some fun in the sun without thinking about reapplying or fixing up your makeup for a second. Permanent cosmetics truly makes summer easy, as they allow you to withstand heat and water activities with no fuss at all, while still maintaining that natural glow. Eyeliner, eyebrows, and lips – The Permanent Cosmetic and Lash Studio in Chadds Ford has everything to get your summer prep started.
From Zoom meetings to helping your kids with school work, women are so busy. Does it feel like forever since you've gotten some "me time"? Permanent cosmetics are not only convenient, but it is a true investment in yourself. Most clients at The Permanent Cosmetic and Lash Studio don't need to come in for touch-ups for 1-7 years! Not to mention all the time it is going to save you in the morning messing with that eyeliner, eyebrow pencils, and lipstick. If that's not the best excuse to hop out of bed 15 minutes before your Zoom meeting, I don't know what is! If you're headed to the pool, all you need to do is grab your sunscreen and towel and go! It will have you feeling effortlessly beautiful without doing a darn thing.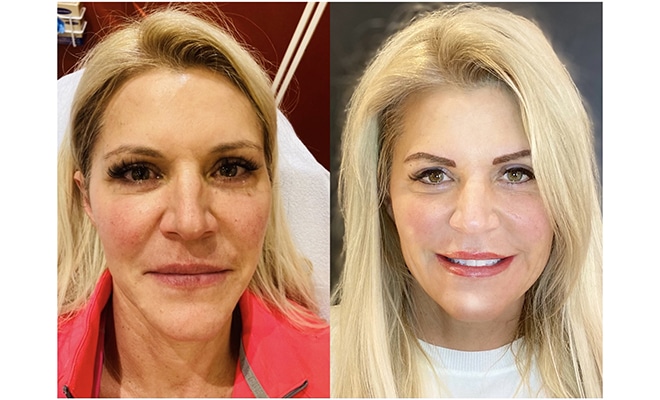 One of the best things about permanent cosmetics is that it is entirely customizable to you. Every person is different and everyone has a unique style and look. We make sure that each procedure we do is simply an enhancement of those natural features. Before each procedure we discuss all questions and concerns and draw everything on before the procedure starts to make sure our clients are 100% comfortable and in love. Permanent cosmetics can be as natural or bold as you'd like.
All permanent cosmetic procedures at our studio are pool and ocean safe – the only thing you'll need to keep up on is that sunscreen! The sun will prematurely fade your permanent cosmetics, so make sure you keep your sunglasses on as much as you can to protect your eyeliner. For the brows and lips, any lip balm with SPF will do, but we like our special lip balm the absolute best! You will get that complimentary with your first procedure.
Your comfort and safety has always been our number one priority, but in light of the COVID-19 outbreak we have upgraded our safety measures even further. Carmella and her entire staff are OSHA BPP (bloodborne pathogen) certified – guaranteeing proper sanitation protocols are followed. Our studio complies with all CDC requirements, we have installed an ozone air filter for proper air circulation, and we use an ultraviolet sterilizer for all supplies. All appointments are one-on-one.
I know you are ready to look beautiful this summer without thinking of smudgy makeup that constantly needs to be reapplied! A summer with permanent cosmetics is a summer made easy. To find out more information about permanent cosmetics and to schedule your appointment, call or text The Permanent Cosmetic and Lash Studio today at 610-883-0636, or check out our website at www.permanentu.com.
Bio
Carmella Gibellino-Schultz is a licensed cosmetologist and has been practicing the art of permanent cosmetics since 1999. In both Delaware and Pennsylvania, she has performed thousands of procedures and her impressive portfolio speaks for itself. Former owner of The Skin Care School and Center, her expertise and years of experience have made her the area's most sought after permanent cosmetics artist.
Referring Doctors
Dr. Abel M.D. | The Abel Center for Oculofacial Plastic Surgery
Dr. Fanny J. Berg M.D.
Dr. Peter R. Coggins M.D.
Dr. Joseph J. Danyo M.D.
Dr. Jillian Banbury M. D.
Dr. Ian M. Longergan, D.O. | Aesthetic Plastic Surgery of DE
Dr. Timothy Greco M.D.
Dr. Monica Mehring M.D.
Dr. Jonathan Pontell M.D.
Dr. Katheryn M. Warren M.D.
Dr. David Zabel M.D.
Dr. Jeffrey B. Minkovitz M.D. | Eye Physicians & Surgeons
Dr. Peter Panzer M.D. | Panzer Dermatology Assoc.
Dr. Paul Sabini M.D. F.A.C.S.
Dr. Jonathan Saunders M.D.
Dr. Ronald Lohner
Paul S. Kim, M.D.
Gary F. Wingate, M.D.
Dr. M. Stefanyszyn, M.D. F.A.C.S. | Wills Eye Hospital
Lynn Esdale RN | Lynn Victoria              
Cosmetic & Medical Skin Care
Dr. Lisa W. Hostetler M.D.
Sarah Lester, Medical Aesthetician | Delmar Surgical & Cosmetic Treatment Center.
Carol J. Hoffman MD |    Kremer Eye Center