Women In Transition
|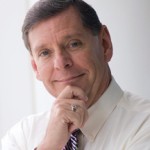 By Frederick J. Dawson, ChFC, CLU
If you are a lady who's single (divorced, widowed) you may be faced with making some decisions that like many (including the male of the species) do not feel ready to face.  Wealth preservation and passing your assets to your remaining heirs can be a daunting task.  You may have already been traumatized by the loss of a mate, feeling very alone, while merely trying to gather your wits about you.
The plethora of concerns about the soft economy, volatile markets, high unemployment  and the seemingly endless daily bad news from the media will cause anyone heartburn.
In such an instance, you may feel vulnerable, and questioning if you are doing all the right things in your own best interest at the right time.  In such a vulnerable position, you may also be wondering if your current financial advisor is merely a cloaked sales person who has yet another quota to meet. 
I would suggest seeking the advice of a top advisor who uses a wealth management consultative process, and working with that person on an ongoing basis.
First you need to get organized
Gather all your financial statements
List all your expenses, income and assets
Your latest tax return should be reviewed in detail
A review of your estate plan may be in order
List your goals and objectives
Review all this information with a top advisor
Develop a plan of action and implement!
Review the plan vs. actual at least annually with your top advisor
Alice was introduced to me by her daughter many years ago.  Recently widowed, she confided that her late husband Carl made all the financial decisions and wrote all the checks. He had absolute control over their lives. In my opinion, the implementation of a plan of action could help someone like Alice enjoy a life of independence and new control.
* Securities offered through Raymond James Financial Services, Inc. Member FINRA/SIPC
* Any opinions are those of Fred Dawson and not necessarily those of RJFS or Raymond James.
* Raymond James and its advisors do not offer tax or legal advice. You should discuss any tax or legal matters with the appropriate professional.
* Links are being provided for information purposes only. Raymond James is not affiliated with and does not endorse, authorize or sponsor any of the listed websites or their respective sponsors. Raymond James is not responsible for the content of any website or the collection or use of information regarding any website's users and/or members.
Bio
Fred Dawson, ChFC (Chartered Financial Consultant), CLU (Chartered Life Underwriter) has over 30 years of comprehensive wealth management experience. He is the President of Bassett, Dawson & Foy, Inc. and a founding principal partner of the organization. Successful women are prominent among Fred's diverse domestic and international client base of professionals, retirees, professional musicians and business owners.
For more information or to schedule a complimentary, no obligation initial consultation contact Fred's office at 302-999-9330 or [email protected].
Frederick J. Dawson, ChFC, CLU
Wealth Manager, Raymond James Financial Services, Inc.
Executive Vice President, Bassett, Dawson & Foy, Inc.
Bassett, Dawson & Foy, Inc.
E.A. Delle Donne Corporate Center
1011 Centre Road, Suite 110
Wilmington, DE  19805
302-999-9330
www.bdfwealth.com •   fdawson@bdfwealth