Creating Inclusion For 75 Years
|
By Natalie Scott
For 75 years, Easterseals Delaware & Maryland's Eastern Shore has served as an indispensable resource for exceptional services for children and adults with disabilities, including seniors! It's very likely that you or someone you know has been touched by the myriad of services and supports offered by Easterseals. 
Founded in 1948, Easterseals Delaware & Maryland's Eastern Shore is a local affiliate of National Easterseals and is one of the oldest nonprofits in Delaware and Maryland helping people with disabilities. Easterseals offers a wide range of services and although still recovering from the impact of the pandemic, last year the organization served more than 6,500 people with direct services and 23,000 in indirect services like education and training.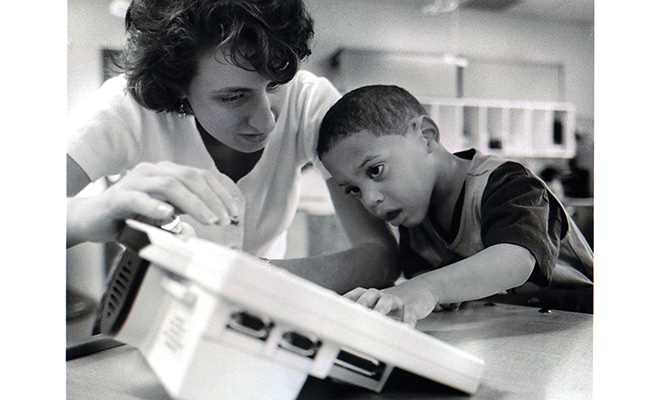 From children's therapies to adult day services, to employment training, to services for caregivers, Easterseals is there to help people with disabilities and seniors find and live out their full potential.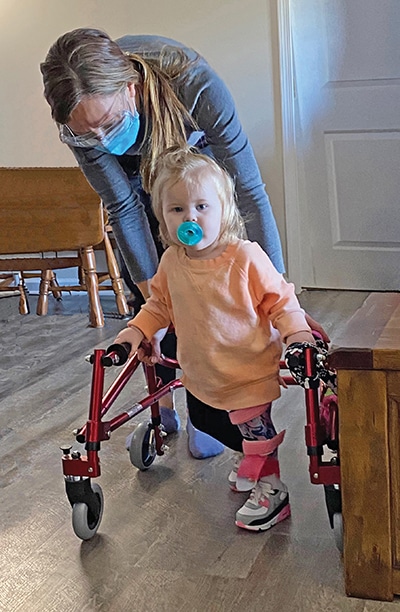 As the number one provider of early intervention services in Delaware, Easterseals helps children meet key developmental milestones. Under the care and guidance of Easterseals skilled speech, occupational and physical therapists, children and their families are encouraged to play an active role in their child's development. 
Adults with intellectual disabilities are served in a day program where they are engaged in their community through the Life-Skills program or Pre-vocational Services. Or, they can choose Supported Employment Services, which helps them find a meaningful job with competitive wages. 
Adults with physical disabilities, including veterans and seniors, can enjoy their days in Easterseals adult day program, where lifelong friendships are formed. Participants can choose to take part in a multitude of activities. Specialized services are available for those individuals living with dementia or Alzheimer's, as well as Personal Attendant Services.
Caregivers are not forgotten at Easterseals! The Community Outreach Program offers valuable resources for caregivers as well as access to assistive technology, information and case management. Small respite grants are available for caregivers.
Easterseals Camp Fairlee outside of Chestertown, Maryland, provides adventure and the opportunity to become more independent to children and adults with disabilities. While their loved one is away at camp, families and caregivers can relax knowing their child is in capable hands enjoying themselves. 
In other words, there's something for just about everyone at Easterseals Delaware & Maryland's Eastern Shore for people with disabilities and those who care for them! 
Easterseals is headquartered in New Castle County at 61 Corporate Circle, New Castle, DE 19720. Please visit the website and see all of their services for people of all ages and abilities: www.de.easterseals.com. 
61 Corporate Circle, New Castle, DE 19720
Please visit our website and see all of our services for people of all ages and abilities www.de.easterseals.com