Why Is CBD Not Working For Me?
|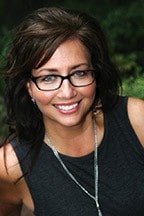 By Laura DelPercio
You've tried CBD products without any results and you're ready to give up, Well don't quit just yet!
First, let's break it down, what is CBD? CBD stands for cannabidiol and is the non-psychoactive component found in the Cannabis plant. It also happens to be one that offers many benefits for our overall wellbeing. It's being researched for many possible medical benefits, and unlike tetrahydrocannabinol (THC), this active compound doesn't get you "high."
People are using it to help manage many ailments, including chronic pain, inflammation, anxiousness, lack of sleep and neurological issues.
Your product isn't from a reputable source
Where did you buy your CBD oil? As its popularity has grown, so have the number of products and companies producing CBD, from department stores to gas stations. Unfortunately, some of these products don't have high-quality CBD. Some companies take full advantage of that fact by selling low-quality products that aren't labeled accurately. Always make sure they offer third party testing. Lab testing can reveal exactly how much CBD is in the product.
You need to build it up in your system
Finding the right dosage can be a bit tricky. The precise amount varies for each individual, as every person has a unique biology that results in a different reaction. So how do you figure out what's right for you? Start low and slow and increase it over time until you find your "sweet spot."
You are not using it consistently
It's not an aspirin that you take one-time and expect symptoms to vanish.
When you're consistent with taking CBD daily, it helps the body to maintain a continuous amount of CBD. This helps to promote a healthy endocannabinoid system (the network of receptors responsible for internally regulating the body and keeping it stable).
You have not given it enough time
Many people take CBD for several weeks to months before seeing results. Also exploring different strengths might be needed. To bind with the cell receptors, CBD might need the help of THC and minor cannabinoids such as CBG, CBN. This is where the difference between a broad-spectrum and a full-spectrum product come to play. Full spectrum contains THC. (these have less than .3% THC). CBD products have to contain less than 0.3% THC to remain legal.
Patience is key, and while it can be frustrating to keep trying with no results, you may end up feeling super grateful that you didn't give up.
Bio
Laura, a native of Wilmington, is an independent affiliate for Hempworx, My Daily Choice. A leader in the industry, they aim to provide global consumers with high quality hemp products that are affordable and different. She is passionate about educating people about the holistic benefits of the Hemp plant in the hopes they find an alternative to other forms of treatment. Laura welcomes questions from those interested in learning more about CBD, as well as those interested in learning more about the fastest growing businesses in today's market. Please Visit https://bit.ly/Plantbasics.  
FDA Disclaimer – These statements have not been evaluated by the Food and Drug Administration. These products are not intended to diagnose, treat, cure or prevent any disease. MyDailyChoice, Inc. assumes no responsibility for the improper use of and self-diagnosis and/or treatment using these products. Our products should not be confused with prescription medicine and they should not be used as a substitute for medically supervised therapy. If you suspect you suffer from clinical deficiencies, consult a licensed, qualified medical doctor. You must be at least 18 years old to visit our website and make product purchases. We do not make any health claims about our products at MyDailyChoice. Before taking our products, it's wise to check with your physician or medical doctor. It is especially important for people who are: pregnant, chronically ill, elderly, under 18, taking prescription or over the counter medicines. None of the information on our website is intended to be an enticement to purchase and may not be construed as medical advice or instruction. The use of any of our products for any reason, other than to increase general health & wellness, is neither, implied nor advocated by MyDailyChoice, Inc.
Call her at 302-540-8949 or email [email protected]