What Is Bespoke Jewelry?
|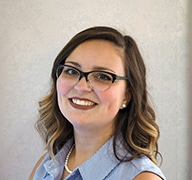 By Raigan Nickle
Bespoke is one of those funny words, either you know what it means or you don't. You might have heard it in passing or when it's referring to something in the tech field, or in clothing, furniture, jewelry, or just about any other context. But what does it actually mean? 
Anything "bespoke" is custom-made or made-to-order. It's anything that has been specifically designed with the customer in mind and in direct collaboration with that customer. This can apply to just about anything in today's world, but it was first coined by professional tailors and dressmakers in late 1700s England. Originally, bespoke referred to the process of measuring or fitting customers in custom-made clothing items, traditionally suits. Throughout the years, the term has diverged from clothing and is commonly used as a modern marketing phrase, describing nearly anything aimed at the Millennial and Gen Z markets.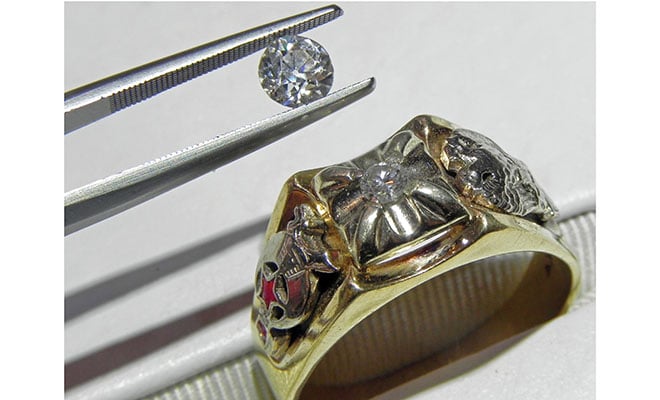 In the jewelry business, bespoke pieces are becoming increasingly popular. It can be difficult to find a pre-made, ready-to-go engagement ring that meets all of a bride's specifications. Luckily, engagement rings are infinitely customizable. A jeweler that offers bespoke, or custom-made, jewelry can sit down with a customer and work with them to create a piece that is one of a kind. Here at Sayers Jewelers, we have multiple ways of customizing jewelry! 
If you're looking for a bespoke piece of jewelry that no one has ever seen before, Mr. Sayers has decades of experience custom making items from scratch. We've created custom rings designed around heirloom diamonds to tell a story; we've made pendants that evoke the feeling of a particular memory; we've made custom gold badges for first responders to share with their families. Anything you can think of, we've probably made it right here in store!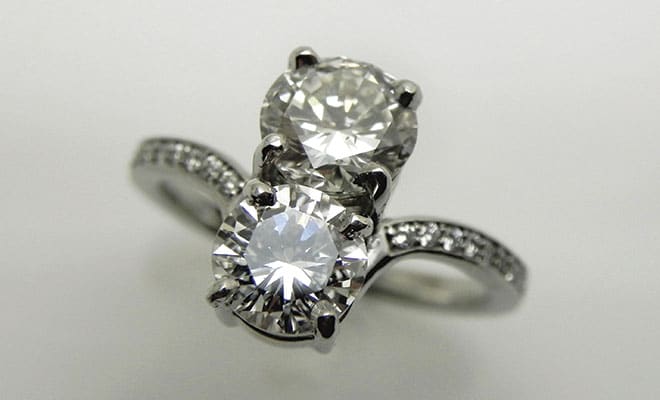 If you're a visual learner and need to see what your custom piece will look like before committing, we have a special 3D design software that can show you exactly how your piece will look once finished. Our software allows us to create and render custom designs entirely from scratch, or we can modify an existing setting to suit your needs. Every detail of your design will be clear to see and once we render the image, it'll look like a real-life finished piece! 
The bespoke process really comes into play when we discuss engagement rings. It's rare to find a customer who is completely satisfied with a pre-set ring in the front case – and there's nothing wrong with that! Our particular bespoke process consists of two main steps: 1. pick your mounting and 2. pick your center diamond. We have hundreds of beautiful semi-mounts in stock for you to browse through. We can adjust the settings to accommodate most center diamond styles and shapes. 
Once you choose your semi-mount, we move into our Diamond Room and bring out the loose diamonds. We explain the 4 Cs of diamond grading to help you make an educated decision about your center stone. Once you find the diamond that fits your taste and your budget, we set that stone into your mounting and in a few days, you have a bespoke engagement ring ready for pickup. 
If you can't find a mounting you like from our cases — that's where our custom design software comes in! We'll sit you down and gather the specifics about your dream ring: the metal, the diamond shape, the style, the size, your budget – and create a ring that matches all of those specs. We will email you renderings once we have it all finished and offer one round of modifications. These custom pieces take 10-14 days to arrive in our store, so be sure you allow us plenty of time before you need to pop the question! 
No matter how we go about it, the bespoke process is a fun and easy way for our customers to walk away with a beautiful, custom-made piece of jewelry that is all their own. Unique, one-of-a-kind retail items are on trend right now, what else can you customize for yourself?
Testimonials
"Support local business. I have bought jewelry from Sayers and have had several pieces fixed. They have such fair prices and amazing customer service." ~ Michelle F. 
"I went in to have a custom 'engagement' ring made using stones from multiple rings for a new ring in honor of my 20th wedding anniversary. I loved being able to take my mental image and make the ring to match!" ~ Joanna S. sayersjewelersandgemologists.comsayersjewelersandgemologists.com
302-653-9456
sayersjewelersandgemologists.com