Burgers, Pizza, Baking Kits, & An "Art" Club
|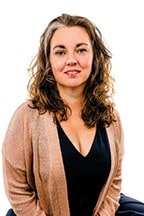 By Heather Love
Behind the swinging doors, we are cutting, slicing, mixing, and prepping menu items. Every day, we spend four hours working with our bagel dough, two hours prepping, cutting and slicing for the day, two hours making our homemade offerings, and hours washing dishes and cleaning up all the mess that happened.  
Day after day, we work to make every item on our menu Whereabouts worthy. Our entire menu is based on giving our customers the best quality at their price point. Corners are not cut, and quality is never sacrificed. By having a standard of excellence when it comes to our menu, we create an environment that has one goal – make food worthy of our customers.  
Over the past several months, we've done a lot of testing to make sure our After Dark menu is Whereabouts worthy. During the first wave, we tested hamburgers while we were closed. Week after week, we tested the spice blend that we use in our angus beef patties. Ground thyme for the win!  
Marcus (son, not husband) developed his first menu for burger night. He debuted the Pineapple Bacon BBQ Burger, the Spicy 'n' Tangy Burger, the Stinky Boy Burger and the Blackberry Bourbon Burger. The Stinky Boy is made with homemade black garlic butter that takes over a month to make from raw garlic bulbs. He took his love of peanut butter and jelly sandwiches and added a burger and named it the Blackberry Bourbon Burger. His blackberry bourbon reduction already has a cult like following with customers begging to take some home. Burger night quickly expanded to burger weekend within weeks.  
In December, we started working with take 'n' bake pizzas. Without question, the tomato-based pizza sauce is Don Pepino. We fell in love with this recipe way back when we were customers of the café. Honestly, we can't make a better sauce – yet! Next, we tested different pizza doughs. We all agreed that the focaccia style pizza dough won this battle hands down. Finally, we started playing around with ingredients and unique combinations. Hopefully by the time you are reading this article, I have figured out what cheese to use on fig and prosciutto pizza.  
I am beyond excited about what I am getting to do this year with everyone. We are building lesson kits for our customers to take home and cook with us. Our first kits will be teaching everyone how to bake our dough. We will start with our Everything but the Oven Bagel Kit and our Everything but the Oven Pizza Kit. For family's with tiny hands, I specifically designed the bagel kit to be a sensory project with our younger chefs.      
Our next kit will be part of my monthly focaccia art club. This is going to be a fun monthly club where we learn together how to do focaccia art. Each month, I will attempt to recreate a masterpiece and I'm inviting everyone to join me. To help reduce the cost of this hobby, we will be offering kits at the café. Each kit will have the items from the shopping list that I used to create the art. I've never done this style of art and I think it will be fun learning along with everyone. 
Burgers, pizza, kits and an "art" club – sounds like this is going to be a busy winter! Stay safe.
Bio
Whereabouts Café is located at 214 Peoples Plaza, Glasgow, Newark, Delaware. The café is open Wednesday – Sunday 7:30 am to 2 pm and Friday – Sunday 4 pm to 7 pm for curbside pickup. Online orders can be made at whereaboutscafe.cuteorder.com or you can send a text to 302-894-8175.
Testimonials
"We love Whereabout's soups! Our guests raved about them when we served them at my daughter's wedding last winter."         ~ P. Rizzo, Publisher
 "The best sandwiches, especially on sourdough! Everything is so fresh and delicious; we love grabbing lunch from here!" ~ Jen B. S.