Soup Season
|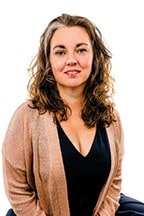 By Heather Love
Each year, the residents of Bland County, Virginia kicked off the fall season with the county fair. The fair was a magical time of scary rides, cotton candy, and farming exhibits. The fair was a time for all of the women and men to showcase their hard work from their gardens and farms. I would walk through the exhibits and marvel at the perfection of their canning. This was the first time I saw that canning can be art and that Blue-Ribbon canning was fierce.  
My home economics teacher, Ms. Munsey, took us to the fairground to give us a lesson on the importance of good gardening and good presentation. At the time, I was more interested in boys than listening to the same thing my mom had been preaching in my ear since I could listen. But, when I saw Ms. Tibbs' green beans, the world stopped. I had canned all my life and hated everything about it. For the first time, I found the beauty in canning. My teenage brain finally saw the beauty in taking the extra time to do something in a way that highlights the very best qualities. I finally saw gardening and farming through my grandparents' eyes.  
When we took over the café back in 2007, I knew I was going to be on the hunt for a good soup vendor. I knew that I wanted to work with a vendor that made soup the way I was taught. Soup made from vegetables grown in an organic garden on soil that is rotated. I wanted meat from farms that did not use growth hormones or antibiotics and that raised animals range and stress free. I wanted to partner with a company that had transparency in the entire supply line.
I still remember testing the vegetable soup that our vendor had told me would take me back to my childhood. The tomato soup that is used as the base tasted like a homegrown tomato full of acid and flavor. The green beans still had snap. Carrots that had that slight earthy taste. I knew that there was only one way to see if their soup could head up to Grandma Margie's – could I eat the soup cold? For the first time in seven years, the answer was a resounding yes. I had finally found my soup vendor.
More than seven years have passed since I switched over to this vendor. My favorite will always be the soup that they discontinued – Fire Roasted Garden Vegetable, but their Garden Vegetable is wonderful in its own unique way. This time of year, our vegan and gluten free soups really shine – especially the Carrot Ginger and Hot Honey Butternut Squash. And the Quinoa Sweet Potato Black Bean Chili helps everyone understand that vegan has come a long way this past decade. Husband loves it when we take our Angus Steak Chili with Beans soup and cook it with cornbread mix on top. This is the perfectly easy and hearty fall meal that takes me right back to fall harvest.  
Whereabouts Café is located at 214 Peoples Plaza, Glasgow, Newark, Delaware. The café is open Wednesday – Sunday 7:30 am to 2pm for curbside pick up. Online orders can be made at whereaboutscafe.cuteorder.com or you can send a text to 302-894-8175.  
Bio
Purchased in 2007, the Love family (Marcus, Heather, and Marcus) has pushed the limits of their 49-seat sandwich café. Hopefully, they will be expanding soon. Stop by for some goodies.
Testimonials
"We love Whereabout's soups! Our guests raved about them when we served them at my daughter's wedding last winter."  ~ P. Rizzo, Publisher
 "The best sandwiches, especially on sourdough! Everything is so fresh and delicious; we love grabbing lunch from here!" ~ Jen B. S.
"You must stop by here and try their food and coffee/tea! Bagel sandwiches are off the chain! The staff is also friendly and cater to your tasteful desires. They also made an excellent recommendation based on what I mentioned that I had a taste for. My stomach is very happy so why don't you stop by today!"  ~ Andrew C.C.