What If . . .
|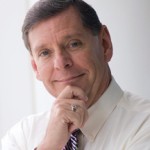 By Frederick J. Dawson, ChFC, CLU
After considerable research interviewing successful women about their concerns, ideas, and opinions regarding "women and their money," I thought I'd give you the benefit of some of those "initially" incredibly important points as I continue my research.
"Most women are not on sound financial footing, they have too much debt. They are too vulnerable!" One lady mentioned in earnest recently. "In your next article in The Women's Journal, you should stress to them to prepare for contingencies."
So here goes:
Do you . . .
have a credit card in your very own name?
have your own checking account?
actually participate in bill paying each month?
know where all the money is and where it's going?
have an "emergency fund"?
know how much total debt you have and actually monitor it monthly?
have a plan to reduce and eliminate your debt?
have a plan to "live within your means?" (It's called a budget!)
know what your monthly expenses are?
know what your monthly income is, net of income taxes?
know how all the accounts are titled?
have the ability to access all the accounts via the web?
know the passwords and logins?
have a will; power of attorney, trust, and living will?
know if those important to you have copies of or access to those documents (children, trustees, etc.)?
know where your original social security card is?
know if you are the beneficiary of your husband's life insurance, retirement plan and IRAs?
know what benefits are due you in the event of your spouse's divorce, death or disability?
know your credit rating?
know that all your bills are being paid on time, including income taxes?
know if you'll have health insurance if something happens to your spouse?
always put other's needs ahead of yours? Why?
have long term care insurance in case there is no one who will take care of you?
prepare to go back to work, if you need to?
prepare to increase your education or job skills if you need to?
take good care of your own health?
face the reality or are you living in denial? (Which is not a river in Egypt!)
have professional resources to call upon should the need arise (attorney, accountant, wealth advisor, insurance agent)?
know if your beneficiary designations on your company retirement accounts, IRAs, and life insurance are current?
If you know the answers to most of these, I congratulate you. If you don't, you have work to do! Get busy and don't be afraid to ask a professional to help you!
* Securities offered through Raymond James Financial Services, Inc. Member FINRA/SIPC
* Any opinions are those of Fred Dawson and not necessarily those of RJFS or Raymond James.
* Raymond James and its advisors do not offer tax or legal advice. You should discuss any tax or legal matters with the appropriate professional.
* Links are being provided for information purposes only. Raymond James is not affiliated with and does not endorse, authorize or sponsor any of the listed websites or their respective sponsors. Raymond James is not responsible for the content of any website or the collection or use of information regarding any website's users and/or members.
Bio 
Fred Dawson, ChFC (Chartered Financial Consultant), CLU (Chartered Life Underwriter) has over 30 years of comprehensive wealth management experience. He is the President of Bassett, Dawson & Foy, Inc. and a founding principal partner of the organization. Successful women are prominent among Fred's diverse domestic and international client base of professionals, retirees, professional musicians and business owners.
For more information or to schedule a complimentary, no obligation initial consultation contact Fred's office at 302-999-9330 or [email protected].
Frederick J. Dawson, ChFC, CLU
Wealth Manager, Raymond James Financial Services, Inc.
Executive Vice President, Bassett, Dawson & Foy, Inc.
Bassett, Dawson & Foy, Inc.
E.A. Delle Donne Corporate Center
1011 Centre Road, Suite 110
Wilmington, DE  19805
302-999-9330
www.bdfwealth.com •   [email protected]