Your Rights Under The Fair Debt Collection Practices Act
|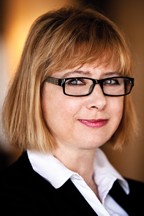 By Mary Higgins, Esq.
Many of us have consumer debt: credit cards, a car loan, a mortgage, or other personal bills, and we may know what it is like to fall behind.  We may not know, however, that we have rights under the Fair Debt Collection Practices Act (FDCPA) that can protect us from harassing, threatening, and illegal behavior by debt collectors. (Business debts are not subject to the FDCPA.)
Before discussing the basic protections provided by the FDCPA, it is important to have a clear understanding of what debt collectors are.  Debt Collectors are hired on commission to collect accounts.  They may also purchase debts outright from creditors.
All contact between a debt collector and a debtor must include what is known as a "mini-Miranda" disclosure (alluding to the rights told to suspects when arrested, known as Miranda rights). Any oral or written communication must include language that the "communication is an attempt to collect a debt and any information obtained will be used for that purpose."    
Within 5 days of initial contact, a debt collector must provide in writing: (1) the amount of the debt; (2) the name of the creditor; (3) a notice that unless the consumer disputes the validity of the debt within 30 days, the debt will be considered valid; and (4) that the consumer can request verification. All collection activities must stop during the validation process.  If the debt collector does not provide the original creditor's identity, the collection must cease.
After initial contact, the FDCPA continues to protect the debtor from overreaching, harassing, and illegal activities.
Some of the most complained-about ongoing FDCPA violations are:
    1.  Calling repeatedly to annoy/harass
    2.  Collecting unauthorized fees, interest, or expenses
    3.  Threatening dire consequences (arrest, property seizure)
    4.  Failing to identify debt collector
    5.  Calling at work after being told not to
    6.  Using abusive and/or obscene language
    7.  Calling third parties and revealing debt
    8.  Failing to verify a disputed debt
    9.  Calling before 8am and after 9pm
  10.  Threatening violence
Debts are private matters; not only is revelation to third parties a violation of the FDCPA, but communication that identifies the sender/caller as a debt collector or allows the contents to be read (e.g. postcards) is also a violation.  Debts beyond their statute of limitations cannot be collected.
If you think a debt collector has violated the FDCPA, complete a FREE CASE EVALUATION at www.letsbelegal.com, or call Mary Higgins (302-894-4357).  The FDCPA provides for damages if your rights have been violated, and the statute allows one year to bring a lawsuit. 
(This article should be used for informational purposes only and should not be relied upon for legal advice.  To determine the proper legal advice for your situation, an attorney must review your case.)
Mary became a Delaware attorney in 2002. Her practice was started to enforce Federal consumer laws due to concern that, unless one was in bankruptcy, few Delaware resources existed to battle illegal collection activities.  
Mary is Of Counsel to a national law firm that helps consumers fight foreclosures.  She also conducts Fair Hearings for the Delaware Department of Health and Social Services, judging appeals from decisions on Medicaid and other social services.  
In law school, Mary was a member of Phi Delta Phi Harrington Inn Honor Society, and represented Widener University Law School for the Philadelphia Bar Association Judge Irvin Stander Memorial Prize in Administrative Law.  
Based on her record of public service, she was awarded a Public Service Fellowship by the University of Delaware (then) College of Urban Affairs and Public Policy, to obtain her Master's Degree in Public Administration.  She was chosen as a Graduate Woman of Excellence, and won a Legislative Fellowship to work with the Delaware State Senate Majority Caucus.
Mary did a great job representing me. She kept me informed of what was happening with my case and let me know what I needed to do on a regular basis. When you have a legal issue in your life it can overwhelm you. Knowing someone was handling things legally allowed me to focus on the rest of my life, this was a true blessing.  ~  Melissa T.