Your Hearing Health – What's Next?
|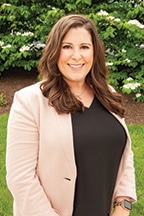 By Jessica Bell, Director
Doctor of Audiology
For over one year, people have reported feeling isolated and alone due to the Global Pandemic. This is no exception for people with hearing loss. In fact, people with hearing loss may have felt the effects of the pandemic even greater than those without hearing loss.  
Great communication alternatives have been established such as FaceTime and Zoom meetings; however, for people with hearing loss, it can be challenging to overcome some of the technology "hiccups" (i.e. poor speaker sound quality, speakers proximity to the microphone, poor lighting for reduced visual cues, etc.). It is also not an adequate replacement for people who require in-person communication for optimal speech understanding. As discussed in previous articles, the addition of face mask use has also proven to be challenging when someone requires visual cues for optimal speech understanding. 
As we continue to navigate the pandemic and all of the communication adjustments that have come with it, taking time to see what's best for you and your hearing health is important! Help yourself keep engaged with family and loved ones, so you don't feel isolated or alone. But, where to start?  
Audiological Evaluation
Consult your local audiologist to schedule an audiological evaluation. During the audiological evaluation, a thorough case history will be obtained including questions about your perception of hearing, challenging listening environments, and medical history. The comprehensive evaluation will determine if you have a hearing loss and the audiologist will make recommendations based on the outcome of the test results.
Listening Needs Assessment
If it is determined that you have a treatable hearing loss, the audiologist will recommend a listening needs assessment and live hearing aid demonstration. This appointment is a great opportunity to discuss, in depth, different situations that you're having difficulty hearing/understanding in, as well as to discuss realistic expectations for hearing aids. The listening needs assessment also provides the audiologist the best information about what your "everyday listening life" looks like in order to determine what type of technology is appropriate for you. During the appointment you will have the opportunity to sample some of the newest hearing aid technology available which means you get to play a part in the selection of the devices. After a thorough discussion about your specific listening needs and a demonstration of hearing instruments in the office, the audiologist will make a recommendation tailored to meet your needs.
Decision Time
Once you've had the opportunity to sample different hearing aids in the office, it's your turn to decide if hearing aid technology is right for you. One of the many benefits of hearing aid technology is that it can grow with you; meaning, once the pandemic is long behind us, and we are free to roam without the use of face masks, the hearing aids can be reprogrammed to meet your current listening needs.  Your audiologist is just a phone call away to help ensure your hearing success.
The Riddle Experience
The audiologists at Riddle Hospital share the same goals that you do – to improve hearing health as well as increase your ability to understand and participate in your most difficult listening environments.  The audiologists will provide you with the information and support you need to achieve better hearing and success with hearing aids.
Jessica M. Bell, Director/Doctor of Audiology
Alexa R. Lynch, Doctor of Audiology
Lisa C. Mackenzie, M.S., Clinical Audiologist
For an appointment with a Riddle Hospital Audiologist, call 484.227.3200 or visit
mainlinehealth.org/RiddleAudiology