Workers' Comp – How Long Am I Covered?
|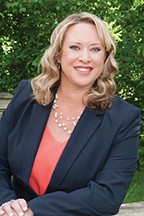 By Heather A. Long, Esquire
The good news is that nothing lasts forever. The pain of your work injury, the anxiety of visiting the ER and choosing a doctor, the uncertainty when faced with different treatment options, and the longing for justice and justification you feel when waiting for your claim to be (hopefully) accepted. The bad news is that nothing lasts forever, either. Here in Delaware, you only have two years from the date of your work injury to get your claim accepted. Once your claim is accepted, you are awarded an extended five-year statute of limitations, which automatically extends five years from the date the Workers' Compensation insurance company pays a benefit on your behalf.
What this means is that it is imperative to request that your employer and their insurance company properly review and accept your claim before the two-year anniversary of your injury. If the insurance company refuses to voluntarily acknowledge and accept your claim, and you do not file the necessary paperwork with the Department of Labor to proceed to a hearing on this issue, your claim will be lost forever and you will not receive any benefits to which you would otherwise be entitled. This is what we call a "Statute of Limitations" and there is no getting another chance to fight for your rights once it lapses.
One sneaky employer even tricked an employee into thinking that her claim had been accepted when, in fact, it had not. That employee's medical bills were paid by the workers' compensation insurance company, but with fine print that basically said that just because the insurance company is paying this bill doesn't mean that they've accepted the claim and also doesn't mean that they will agree to pay for any bills in the future. This went on for 70 payments over the course of two years. Once the two years was up the employer revealed its true colors and told the injured worker that it had never officially accepted her claim, and that she was out of luck with regard to any ongoing benefits. The insurance company told the injured worker during the two years following her work accident that they were "investigating" her claim; however, clearly all they were really doing was waiting for the sun to set on her two year statute of limitations so that they could slam the door shut on her and deny her the workers' compensation benefits that she was entitled to.
Do not let that same thing happen to you!
If an insurance company tells you that they are "investigating" your claim, then you'd better have someone on your side, ready to fight to get you the benefits you deserve. If you fail to get your claim accepted in two years, you too will have the door to your workers' compensation benefits slammed in your face.  
I cannot stress enough how important it is to read the fine print, and act promptly when injured at work. An attorney skilled in these types of cases can explain all of the benefits that are due to you, and will fight to make sure that they get paid promptly and correctly. All of the attorneys in my office offer free consultations, and do not charge any fee up front. We get paid only when you get paid. Know your rights and do not let the statute of limitations pass you by! 
Bio
Heather has been an attorney for over ten years, and is currently practicing Workers' Compensation and Personal Injury Law as a partner at Kimmel, Carter, Roman, Peltz & O'Neill, P.A. with offices in Newark and Wilmington. Heather worked her way through law school as a paralegal in a personal injury firm. After passing the bar exam, she spent several years working as a defense attorney, representing local, regional and national companies. With the knowledge gained about the inner-workings of these companies, she now represents injured workers and personal injury plaintiffs.  
Heather is a graduate of Widener University School of Law, and the University of Nebraska-Lincoln. Prior to attending law school, she was licensed as a paramedic and spent time volunteering for her local ambulance corps. She is also a former mock trial coach for Friends, Salesianum and Newark High School.
Heather is licensed to practice law in Delaware, Pennsylvania and New Jersey.
For more information, or to schedule a free consultation, please call (302) 565-6132
or email her directly at [email protected]