Women Workers: Bargaining For Yourself
|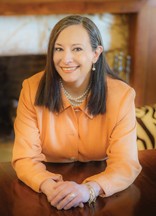 By Joann L. Drust, Esq. 
Although women make up nearly half of the American workforce, they still earn nearly a quarter less on every dollar than their male counterparts (according to the latest government statistics, women comprise 47% of the workforce, but earn only 78 cents on every dollar earned by a man). Seriously? The reason for this earnings gap is complicated, of course, but setting aside the damage wreaked by millennia of political ignorance, much of this enduring gap may be caused by subtle differences in how men and women communicate and how they view their roles in the workplace.
Women make up half the American workforce, but still earn nearly a quarter less on every dollar than their male counterparts. Seriously? The reason for this gap is complicated, of course, but much may result from subtle differences in how men and women communicate and interact in the workplace.
Studies reveal that men generally see communication as a means to secure power and independence, and to keep others from pushing them around. Women, on the other hand, use communication to get closer, develop trust and reach agreement. In the marketplace, competition rather than consensus usually wins out and these differences can result in women missing out on, or botching, opportunities for better pay and benefits. Even so, creating enduring relationships and getting people to agree are still strengths, rather than weaknesses. As time passes, and society becomes used to seeing women in positions of corporate power, the job inequalities between the sexes will hopefully diminish and may even disappear. In the meantime, however, women can improve their chances for higher wages and better perks by shifting their view from what is acceptable, to what is possible. Three basic ideas to keep in mind in the context of negotiating for a better workplace experience (1) everything is negotiable, (2) be prepared, and (3) be ready to walk away.
1. Everything Is Negotiable:
At least, it is in the workplace. Workers often assume – wrongly – that salaries and benefits and job opportunities follow a specific formula or are set in stone. Nothing could be further from the truth. Indeed, the option to negotiate a better deal begins at the moment the job is offered. Another adage to keep in mind is "Nothing Ventured, Nothing Gained." After all, the worst that can happen is rejection (which is never final). And, to borrow yet another catch-phrase, failure is
just the chance to begin again,
more intelligently.
2. Be Prepared –  Self-Advocate for Success:
Skillful negotiation is an art. Even so, with a little practice, anyone can be an effective self-advocate. For women, the challenge is to overcome their inner fear that self-promotion is unattractive. Indeed, the opposite is true – a successful woman is very attractive! Regardless of gender, the two most important rules to successful negotiating is organization and objectivity. Put together a list of realistic goals, and then collect the facts in support, as well as those that may weaken the argument. Do the homework!
3. Be Ready to Walk Away:
An essential element to every negotiation is remaining strong, focused and removing emotion from the mix – facts strengthen a position, while emotions weaken it. When ready, start negotiations from a position of grace – asking, rather than demanding. Similarly, be sure to listen – showing respect and consideration for the other side will help speed up the process, as well as increase the likelihood of success. Take time and be prepared to compromise: each side has a stake in the deal, as well as the desire to avoid chaos and to maintain balance. Lastly – and most importantly – be ready to walk away if the deal is bad. Women have a lot of trouble saying "no" because they want to keep everyone happy (even at their own cost). When self-advocating, it is necessary to get over this tendency as quickly as possible! Again, maintaining grace and professionalism throughout the process – even when walking away – increases the likelihood of success the next time around.
Throughout this process, try to maintain balance – not giving up more than you get, and not settling for less than your bottom line. And if you begin to lose confidence, focus on what you would do and how you would act if you were negotiating for someone else rather than yourself. Keep in mind that a strong start will make the rest of the race easier, both in work and in life.
Joann L. Drust, Esquire is an attorney with nearly 30 years of legal experience in the diverse areas of employment, corporate and healthcare law. As a trial attorney, Joann has represented hundreds of individual and institutional clients in cases ranging from minor labor disputes to complex commercial actions.
Joann's familiarity with complex state and federal statutory law enables her to assist clients in complying with legal requirements and avoiding unnecessary disputes. When push comes to shove, however, Joann is an experienced courtroom advocate whose clients can be assured of her commitment to representing their interests.  
     Joann is a native of Wilkes-Barre, Pennsylvania.  Joann graduated from Cornell University, cum laude in history and classics. She earned her J.D. degree in 1987 from Dickinson School of Law, and is admitted to practice in Pennsylvania state courts, the U.S. federal courts, and the U.S. Supreme Court.
(Headshot by Shannon Adelson, Adelson Media, Inc.)