Women & Retirement Planning
|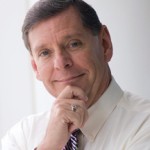 By Frederick J. Dawson, ChFC, CLU
Women face special challenges when planning for retirement. To meet these financial challenges, you'll need to make retirement planning a priority.
Begin saving now
To maximize your chances of achieving a financially confident retirement, start with a realistic assessment of how much you'll need to save. The sooner you start, the more time your investments have to potentially grow.
Save as much as you can – you have many options
If your employer offers a retirement savings plan join it as soon as possible and contribute as much as you can. If your employer offers a pension plan, find out how many years you'll need to work for the company before you're vested in, or own, your pension benefits.
Save for retirement – no matter what
Even if you're staying at home to raise your family, you can and should – continue to save for retirement.
Plan for income in retirement
  At age 65, women can expect to live, on average, an additional 20.3 years. 1 According to recent  statistics, 37% of older women are widowed, 14% are divorced, and almost half of all women age 75 and older live alone. 2 So what can you do to ensure you'll have enough income to last throughout retirement?
Here are some tips:
Estimate how much income you'll need.
Find out how much you can expect to receive from Social Security, pension plans, and other sources.
Set a retirement savings goal that you can work toward.
Consider purchasing long-term care insurance to help protect your retirement savings and income from the high cost of nursing home care.
My husband takes care of our finances
Married or not, it's critical for women to take an active role in planning for retirement. Preparing for retirement with your spouse will help ensure that you're both provided for, and pave the way to a well planned retirement.
I don't know enough about investing
Commit to spending just a few minutes a day learning the basics of investing, and you'll become knowledgeable in no time. You don't have to do it by yourself–a financial professional will be happy to work with you.
Some Content Prepared by Broadridge Investor Communication Solutions, Inc. Copyright 2014.
Sources:
1. The National Vital Statistics Report, Volume 61, Number 4, May 2013
2. U.S. Department of Health and Human Services Administration on Aging, A Profile of Older Americans: 2012
* Any opinions are those of Fred Dawson and not necessarily those of RJFS or Raymond James.
* Raymond James and its advisors do not offer tax or legal advice. You should discuss any tax or legal matters with the appropriate professional.
Bio
Fred Dawson, ChFC (Chartered Financial Consultant), CLU (Chartered Life Underwriter) has over 30 years of comprehensive wealth management experience. He is the President of Bassett, Dawson & Foy, Inc. and a founding principal partner of the organization. Successful women are prominent among Fred's diverse domestic and international client base of professionals, retirees, professional musicians and business owners.  
Fred is frequently sought after as a public speaker on financial matters. If your group or organization would like to hear Fred speak merely contact his office  at 302-999-9330.
For more information or to schedule a complimentary, no obligation initial consultation contact Fred's office at 302-999-9330 or [email protected].
Frederick J. Dawson, ChFC, CLU
Wealth Manager, Raymond James Financial Services, Inc.
Executive Vice President, Bassett, Dawson & Foy, Inc.
Bassett, Dawson & Foy, Inc.
E.A. Delle Donne Corporate Center
1011 Centre Road, Suite 110
Wilmington, DE  19805
302-999-9330
www.bdfwealth.com •   [email protected]