Women Don't Plan To Fail!
|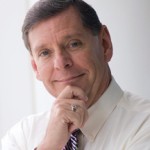 By Frederick J. Dawson, ChFC, CLU
They just fail to plan. One of the women that I interviewed recently indicated to me that "a husband is not a financial plan" and therefore women need to seriously look at the future.
"My whole life has been planned out. My family, my career, and my retirement; my success has not been an accident, but intentional in every way" another delightful woman reported, who is a very successful business consultant.
I submit the following general truism, "successful people do those things that unsuccessful people refuse to do." Said another way, people who fail at life in general are afraid of success!  They don't see opportunities, they see obstacles and they don't set goals especially as it relates to money. If you don't set goals, then you will be part of someone else's goals (and plan) who will then become successful.
I was listening to a radio show whereby the woman speaking was analyzing how we may think about money….or not think about money. Because we don't have goals, we get very easily sidetracked by making impulse purchases for things we want rather than what we need. We get caught up trying to keep up with the perceived success of those infamous neighbors, "The Jones." Everyone needs to prepare a written list of goals; yes WRITTEN! When you write them down and then look at them each day (by posting them in a conspicuous place) not only will you have a daily reminder of your dreams, but as you sleep, your subconscious will work on ways of accomplishing them while you sleep. I personally know that this technique works!
After you have written down your goals, next is to develop a plan to achieve them…especially important is a financial plan. Starting with a balance sheet that lists all your assets and liabilities; keeping it current at least annually if not quarterly. This becomes your scoreboard. You will get a sense of accomplishment watching your assets go up and your liabilities go down. It's called progress; and that's what will keep you going.
Stay tuned for my next installment!
Fred is frequently sought after as a public speaker on financial matters. If your group or organization would like to hear Fred speak merely contact his office  at 302-999-9330.
Fred Dawson, ChFC (Chartered Financial Consultant), CLU (Chartered Life Underwriter) has over 30 years of comprehensive wealth management experience.  He is Executive Vice President of Bassett, Brosius & Dawson, Inc. and a founding principal partner of the firm.  Successful women are prominent among Fred's diverse domestic and international client base of professionals, retirees, professional musicians and business owners.  In 2008 Fred was cited by Delaware Today Magazine as one of Delaware's Top Financial Advisors.  Criteria are not necessarily based on client satisfaction or advisor performance.  Fred received a State of Delaware Senate Tribute in 1999 for his "long and distinguished record of service to his community, his country, his state and his region."
For more information or to schedule a complimentary, no obligation initial consultation contact Fred's office at 302-999-9330 or [email protected].
Bassett, Brosius & Dawson, Inc. is an Independent Registered Investment Advisory Firm with the State of Delaware.
Securities Offered Through Raymond James Financial Services, Inc. Member FINRA/SIPC
Any opinions are those of Fred Dawson and not necessarily those of RJFS or Raymond James.
Frederick J. Dawson, ChFC, CLU
Wealth Manager, Raymond James
Financial Services, Inc.
Executive Vice President,
Bassett, Dawson & Foy, Inc.
Bassett, Dawson & Foy, Inc.
E.A. Delle Donne Corporate Center
1011 Centre Road, Suite 110
Wilmington, DE  19805
302-999-9330
www.bdfwealth.com •   [email protected]