Wireless Technology Enhances Treatment For Bladder Control
|
Don't suffer in silence. Feel control and confidence.
For many women, the uncontrollable urge to go to the bathroom controls their lives. If you are one of these women, don't give up hope. The solution may be a device that uses the nerves to help regulate the bladder and bowl and avoid accidents. The technique is called sacral nerve stimulation, and thanks to recent improvements in technology, patients have greater access to this potentially life-changing treatment.
Think of the nerves of the pelvis as the wiring that regulates bladder and bowel function. Sometimes the wiring is faulty. There are non-surgical ways to correct those problems, such as medication, dietary modification and muscle strengthening.
But when those strategies don't work, surgery could be the best option. Sacral nerve stimulation involves positioning a wire next to the nerve that regulates the pelvic organs, which include the bladder, uterus, vagina, small bowel and rectum. The wire is then connected to an implanted stimulator which is very similar to a pacemaker. Sacral nerve stimulation is safe, effective and has been available for almost 20 years.
Minimal down time
The procedure to implant the device takes approximately 30 minutes and can be done as an outpatient, so women have minimal recovery time and can get back to their busy lives faster. Best of all, the vast majority of patients will experience a significant improvement in the quality of their lives almost immediately.
Imagine being free from overactive bladder and accidental bowel leakage! No more avoiding leaving the house. Instead, women feel in control and confident.
The procedure has gone through improvements in design throughout the years and now an exciting new modification which can greatly improve the patient experience is available. The most significant improvement is related to the trial period. You can actually try sacral nerve stimulation before the device is implanted. That way we can make sure it corrects your problem before implantation. For the last 20 years, during the trial period, the wire was placed and then connected to an extension cable that was outside the skin and plugged directly into an external stimulator which mimicked the device.
Wireless technology
The new Verify™ system relies on wireless technology, so during the trial we use an extension piece that ends in a small box that contains Bluetooth technology. The box is secured to you with no need to plug in. The system then communicates via a wireless signal with a controller box that can be kept within nine feet, but does not need to be connected by wires.
The new box allows for precise control of the test stimulation with no worries about wiring. All of this can improve each person's experience with a tried-and-true technology that has been implanted successfully in hundreds of thousands of women.
Our practice is the first in the greater Philadelphia area to use this new system offered by Medtronics. My colleagues and I have been performing sacral nerve stimulation for over a decade and have vast experience with the technology.
Because we are committed to providing expert care in ways that patients value, we listen intently to what patients have to say. We know that most patients were very satisfied with their results, but with this advanced technology, patient satisfaction is even higher.
Together we will find a solution that works best for you. Freedom from the bathroom can be minutes away.
Christiana Hospital Medical Arts Pavilion 2     302-623-4055
4735 Ogletown-Stanton Road, Suite 1208, Newark, DE 19713
Christiana Care Center of Women's Health     302-623-4055
3706 Kennett Pike, Greenville, DE 19807
Christiana Care Concord Health Center     610-361-1030
161 Wilmington-West Chester Pike, Chadds Ford, PA 19317
          www.christianacare.org/urogynecology
call 302-623-4055 or visit www.christianacare.org/urogynecology

You will meet highly skilled and caring physicians who are the only urogynecologists in Delaware who have completed fellowships and are board-certified in female pelvic medicine and reconstructive surgery.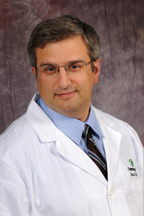 Babak Vakili, M.D., is the director of the Center for Urogynecology and Pelvic Surgery. Dr. Vakili is a fellow of the American College of Obstetrics and Gynecology. He completed a fellowship in Female Pelvic Medicine and Reconstructive Surgery at the Louisiana State University Health Science Center in New Orleans, LA.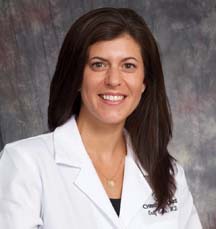 Emily K. Saks, M.D., MSCE, is a urogynecologist with the Christiana Care Center for Urogynecology and Pelvic Surgery. Dr. Saks completed a residency in Obstetrics and Gynecology at Pennsylvania Hospital in Philadelphia and has completed a fellowship in Female Pelvic Medicine and Reconstructive Surgery at the Hospital of the University of Pennsylvania.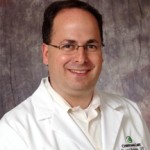 Howard B. Goldstein, D.O., MPH, is a fellow of the American College of Obstetrics and Gynecology. He completed a fellowship in Female Pelvic Medicine and Reconstructive Surgery at Cooper University Hospital in Camden, NJ. He currently serves as the Director of Research and Education for the Division of Urogynecology.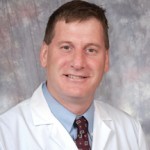 Matthew Fagan, M.D., M.S., earned his medical degree at Jefferson Medical College and completed a residency in obstetrics and gynecology at Thomas Jefferson University Hospital. He then completed a fellowship in female pelvic medicine and reconstructive surgery at Greater Baltimore Medical Center/University of Maryland.