Wilmington Events Are Springing Up All Over
|
By Francesca Pelletier
Marketing Assistant
Wilmington Renaissance
Corporation
April has finally arrived, spring has sprung and that can only mean one thing: new and exciting events happening in downtown Wilmington this season! As the temperature starts to heat up, so do the countless performances and activities in the coming months.  With beautiful weather ahead, grab a friend, family member or co-worker and hit the town for all of the amazing things the city has to offer!
MUSIC
Arturo Sandoval
THE GRAND OPERA HOUSE
Thursday, April 4, 8:00pm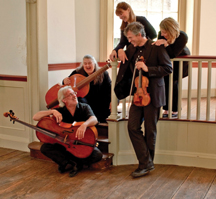 Mélomanie Wilmington Series: April Concert
GRACE UNITED METHODIST CHURCH
Saturday, April 6, 8:00pm
Tchaikovsky's World Presented by the Delaware Symphony Orchestra
LAIRD PERFORMING ARTS CENTER AT THE TATNALL SCHOOL
Friday, April 12, 7:30pm
Esperanza Spalding
THE GRAND OPERA HOUSE
Wednesday, April 24, 8:00pm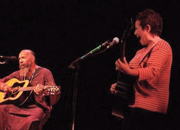 An Evening with Janis Ian
WORLD CAFÉ LIVE AT THE GRAND
Thursday, April 25, 7:30pm
Kate M. Ransom Violin Recital
THE MUSIC SCHOOL OF DELAWARE
Wednesday, May 1, 7:00pm
Terra Soul Project
FIRST & CENTRAL PRESBYTERIAN CHURCH
Thursday, May 2, 12:30pm
Liz Longley
WORLD CAFÉ LIVE AT THE QUEEN
Friday, May 17, 8:00pm
Manhattan Transfer
THE GRAND OPERA HOUSE
Sunday, May 19, 7:00pm
Theatre
Dreamgirls
DUPONT THEATRE
Tuesday, April 2-Sunday, April 7, 7:30pm
South Pacific
DELAWARE THEATRE COMPANY
Wednesday, April 10-Sunday, May 5
Comedy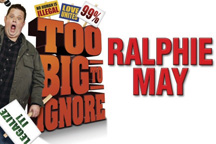 Ralphie May: "Too Big to Ignore" – stand-up comedy
DUPONT THEATRE
Friday, April 19, 8:00pm
Amy Schumer – stand-up comedy
THE GRAND OPERA HOUSE
Thursday, May 9, 8:00pm
City Theatre Company's Fearless Improv
CHRIS WHITE GALLERY
April 19 & May 17, 8:00pm
Dance
Year of the Bard
PRESENTED BY DELAWARE SHAKESPEARE FESTIVAL
Saturday, April 13-Saturday, May 11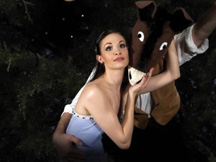 A Midsummer Night's Dream
THE GRAND OPERA HOUSE
Saturday, April 13-Sunday April 14
Visual Arts
Taxonomy of Trash
DELAWARE CENTER FOR THE CONTEMPORARY ARTS
Friday, April 5-Sunday, July 21
State of the Art: Illustration 100 Years after Howard Pyle
DELAWARE ART MUSEUM
April-May 2013
Philadelphia Private Spaces, Fabulous Places
DELAWARE CENTER FOR THE CONTEMPORARY ARTS
Saturday, May 4, 9:00am-5:00pm
Wilmington Renaissance Corporation hosts two premiere events this spring!
Don't miss Wilmington Renaissance Corporation's (WRC) annual meeting: Bringing Big Ideas to Life at the World Café Live at The Queen on Wednesday, April 24. Breakfast at 7:30am, Meeting at 8:00am.  This year's event will focus on WRC's core strategic area's Educations, Infrastructure, Quality of Life and Culture. Tickets are $50 and include a gourmet breakfast and free parking. For more information http://wrcbigideastolife.eventbrite.com/#
The 7th Annual Wilmington Grand Prix returns May 17-19, bigger and better than ever! In years past this event has successfully combined the energy and activity of a street festival with the excitement and thrills of a professional cycling event. In 2012, the Grand Prix attracted over 20,000 people to Market Street and created more than $950,000 of economic impact into our local economy. A three day event in 2013, the Grand Prix weekend will kick off on Friday, May 17 with the Time Trial in Brandywine Park in the afternoon and evening. Cyclists try and beat the clock as they climb famed "Monkey Hill." Friday night concludes with a Party in the Park. This year, Saturday's main racing events remain on the USA Cycling National Race Calendar, but move to a new calendar created by USA Cycling specifically for criterium races. This creates an elite group of races and opens the field to cyclists that are internationally ranked – all of which will make the cycling that much more competitive and exciting, complimenting the electric festival atmosphere on Market Street. The event will begin with a parade at noon followed by the professional men's and women's races.  Sunday's events will again include the Governor's Ride and will introduce Italian style riding as well. The Wilmington Grand Prix Gran Fondo is a new series of long-distance rides that have been developed to take riders through some of our region's most beautiful historic properties. The mass start ride will leave from the Delaware Art Museum and traverse the rolling hills as riders wind through 11 cultural attractions such as Hagley, Winterthur Museum and Country Estate, Mount Cuba Center, Delaware Museum of Natural History, Rockford Park, and Auburn Heights State Park.  For more information http://www.wilmgrandprix.com/
Visit downtownwilmington.com for more event details and make sure you and your family spend some spring-time fun in Downtown Wilmington!