Why You Should Add Instagram To Your Marketing Mix
|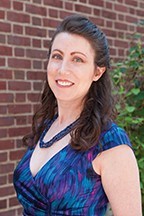 "Always do what you are afraid to do." ~ Ralph Waldo Emerson, famous American poet
By Brooke Miles, Delaware ShoutOut
Have you thought about marketing your business with Instagram, but you've been too scared to take the first step? Many entrepreneurs feel the same way. Perhaps you're unsure if you can manage Instagram or what it will mean for your business. 
It's time to conquer your fears. Here's why: 
Instagram is wildly popular
With more than 1 billion users, Instagram is one of the fastest-growing social media platforms in the world. It can't be that treacherous if so many people embrace it. Even "old folks" (i.e., people my age) are dabbling in Instagram. In my opinion, Instagram is much easier to use than the other major social media sites. You can accomplish 95% of your tasks with five user-friendly icons at the bottom of your screen. If you can get up in the morning and brush your teeth, you can use Instagram.
It's for nearly any type of business
No matter your industry, you can use Instagram in a meaningful way. Photos with happy customers—or behind-the-scenes photos or videos at the office—will go a long way toward humanizing your brand. Ultimately, this helps build trust.
Errors usually go unnoticed
We live in a narcissistic society. That's good news for you, because if you make a beginner's mistake, few people will notice, and fewer people will remember. Trust me.
So, are you ready (or mostly ready) to give Instagram a try? Let's get started.
Set up your account, obviously 
Your account will start as a personal account. Switch it to "business" in your settings for enhanced functionality. 
Connect Instagram to Buffer.com
Buffer allows you to preschedule your posts for multiple social media platforms all at one time. So if you're already posting photos on Facebook and LinkedIn, you can use Buffer to put them on Instagram, too. Buffer has a free version, which should meet your needs.
Do a reality check 
Instagram is meant for sharing photos and videos, and not necessarily links to landing pages. Use Instagram for what it does best: bringing your brand to life. Whenever you have a Kodak moment, it can be an Instagram moment! (For those born after 1990, please ignore the reference to Kodak.) Also, play with Instagram's photo filters to make your images pop.
Use hashtags like there's no tomorrow
If you've never used #hashtags, think of them as keywords that make your content more findable. In general, the more hashtags you add at the end of your posts, the better. Four popular Delaware hashtags are #delaware, #netde, #igdelaware, and #delagram. Use these hashtags if you want your posts to be found by locals. 
Take the first steps and give Instagram a whirl. You'll be surprised how easy, fun, and useful Instagram can be. Before you know it, you'll be the Ralph Waldo Emerson of Instagram!
Brooke Miles is President of Delaware ShoutOut, a firm dedicated to taking the time and stress out of your social media marketing—and delivering a social media program you can be proud of. Services include social media ghostwriting, one-on-one training, and group classes. For more information, please email [email protected] or call 302.273.2845.