White Spots & Braces
|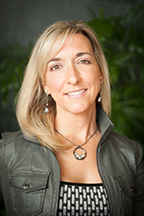 By Laura Dougherty, D.D.S.
Now what?! Your son or daughter finally get their braces off, they give you a big smile and all you see are white and brown discolorations all around where the brackets were! Their 8th grade formal and confirmation are in two weeks and there is no way they will be smiling for pictures! What are they? How did they get there? What can we do?
Those white and brown spots are the start of cavities and they do not go away on their own. Of course, the best treatment for them is prevention with proper hygiene. However, we all know what a battle that is with our children, so… now what? 
Unfortunately, we see this in our office more often than we would like. This is a significant teaching moment for both the kids and the parents. The kids now have beautiful straight teeth; however, the discoloration prevents them from enjoying their new beautiful smile. It's important to reinforce proper hygiene, yet again, and discuss their options if and only if their hygiene improves.  
When prevention is no longer part of this conversation and it has been determined that these areas don't need fillings, I discuss three different treatment options with my patients. For mild white spots, I recommend MI Paste Plus. MI Paste Plus is commonly used prior to bleaching or whitening teeth and is a process that a patient takes home with trays for 2 weeks. This is NOT an option if the patient has a dairy allergy. Option number two is Opalustre, which is used more commonly for brown spot lesions. It is a slurry mixture that is pumiced on the teeth as an in-office treatment. Then, option number three is ICON, which is also a micro-abrasion material that opens up the tubules in the teeth, followed by a resin used to fill the tubules to fill out the pores and smooth out the discoloration.  
These treatments are minimally invasive options that require neither anesthesia nor drilling on the teeth. The entire process takes less than an hour and a majority of the time the effects are immediate.
So, parents don't fret! Dentistry has grown in leaps and bounds since we were kids, veneers are not the only option anymore. I always recommend coming in for a consultation so that we can make sure your son/daughter or yourself is a good candidate for this type of treatment. From there, we will take pictures and review our options step by step. Stay calm and see your Dentist!  
For more information, or to schedule a consultation with Dr. Dougherty, contact the office at 302-475-3270 or visit DoughertyDentalSolutions.com
Bio
Born and raised in Delaware's Sussex County, "Dr. D" earned a B.A. degree in Biology from the University of Delaware in 2001 before going on to study dentistry at the University of Maryland's Baltimore College of Dental Surgery, achieving her Doctorate of Dental Surgery degree in 2006. After completing her General Practice Residency with the Christiana Care Dental Residency Program, she went into private practice for 11 years prior to opening Dougherty Dental Solutions in 2018. Dr. Dougherty has been named Top Dentist in Delaware Today for three years in a row, taking pride in restoring and maintaining her patients' smiles.  
Testimonials
"Dr. Dougherty's experience and skills set her apart from many dentists I have known. She shows and practices sincere concern for the patient's well-being and comfort. Dr. Dougherty's kind approach puts the patient at ease and without worries. I truly trust her and highly recommend her if you are seeking any type of dental work." ~ L. Cruz
"I finally found a dentist that I didn't have to rip the arms of the chair off. Dr Dougherty and her staff are fantastic. I totally recommend Dr. Dougherty; she tells me each step that is taking place. I now have a dentist that I will keep. Please give this dentist and staff a try, you will never regret it." ~ D. Reed
"I certainly do not enjoy going to the dentist; however, Dr Dougherty makes the visit so pleasant that I do not hesitate to go again. I lost track of her when she left Smile Solutions by Emmi. I put off going to the dentist because I learned she left the practice. This was a mistake (because my tooth problem only got worse) but I did not give up my search to find her! Finally, my search was successful and I couldn't be more confident in my choice of Dentist. Dr. Dougherty is empathetic and a good listener. She is gentle and concerned with your experience. I trust her judgment. I wish her nothing but the best in growing her new practice. If you are looking for a new dentist or were looking to find her after years of her care, you're in luck!! I typically do not write reviews, but since I am so relieved and happy to find her, I couldn't help myself. Her team is also welcoming and always in good spirits." ~ H. Yanek
Dougherty Dental Solutions
1805 Foulk Rd, Suite D
Wilmington, DE 19810