Which Wellness Field Is Right For You?
|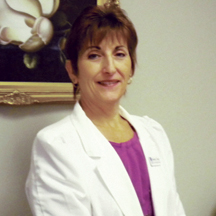 By Deborah L. Frazier
A lot of people start thinking about taking a break this time of year. As the weather warms up and plants begin to bloom, you may think it's a natural time for change. Perhaps it's time to refresh your career and do something special for yourself, like preparing for a career in the wellness field.
Working in the wellness field offers a wealth of opportunities to help people look and feel their best. You may get the opportunity to pamper someone on her special day, manage a client's back pain, or help someone gain strength and flexibility. In other words, you can help make the world a happier place, one client at a time.
Now the question becomes: Which wellness program is right for you?
No matter your personality type, you can find a place in the wellness field. Here is a sampling of the career paths you can choose.
Esthetician (skin care specialist)
These wellness professionals provide a variety of skin care services, including facials, waxing, aromatherapy, body treatments, microdermabrasion, and more. Estheticians may work in beauty spas, health spas, fitness clubs, resorts, or medical settings, such as hospitals or dermatologists' offices. Estheticians should be upbeat and able to explain skin care treatments and products, but they must also know when to allow clients to relax in silence.
Massage Therapist
Massage therapists provide a holistic approach to healthcare and wellness. Students in a massage therapy programs study topics like human anatomy and physiology, kinesiology, pathology, medical terminology, hydrotherapy, therapeutic modalities, and more. While many massage therapists work independently or in a spa setting, these professionals can also seek employment in physicians' offices, chiropractic clinics, physical therapy clinics, sports clubs, and more. A good massage therapist will have a calming presence and the ability to focus on the client and his or her needs.
Nail Technician
While manicures and pedicures are perhaps the most well-known procedures performed by nail technicians, students studying in this field also learn about nail structure and growth, nail disorders and diseases, nail maintenance, business skills, and more. Whether they work in beauty salons, day spas, resort spas, shopping malls, or independent nail salons, nail technicians should be comfortable talking to people while they perform nail procedures, which may take an hour or more. An ideal candidate for a nail technician program will be somewhat worldly and knowledgeable about current events and should possess a basic understanding about the beauty and fashion worlds.
Personal Fitness Trainer
Personal fitness trainers perform exercise-related assessments and design safe and effective fitness programs for clients who want to improve their health, strength, and flexibility. While you might think a personal fitness trainer should be extremely outgoing and sports-minded, that's not always the case. It's more important that these wellness professionals understand how to provide personalized attention to clients and develop fitness programs specifically designed to meet those clients' needs. And of course, the best personal fitness trainers have the ability to motivate clients through a challenging and physically taxing workout.
How To Get Started
If you think a career in wellness is right for you, the first step is to learn more about your chosen educational program. Contact an admissions representative, who can give you an overview of the program and answer any of your questions. Touring the facility is a great way to see where you'll be learning and the topics you'll be studying. It's important to gain a solid understanding of the wellness program and the career field you're interested in before you enroll. Once you've found the right program, it's time to change your life and work toward your desired career.
Once you've enrolled in a program, take some time to reassess your lifestyle and ensure you're doing everything you can to succeed. Do your best to drink plenty of water, eat healthy and block out distractions while you study. We tell our students to "leave it at the door." In other words, while you're in class, try to forget about the grocery shopping you need to do, your car troubles and your personal life. Focus your energy on your studies, and you're sure to do well.
Want to learn more….
Dawn Career Institute can prepare you for a career in the beauty and wellness industry! Dawn Career Institute offers Esthetician, Massage Therapist, Nail Technician and Personal Fitness Trainer programs. Our Esthetician, Massage Therapist, and Nail Technician programs can provide you with practical experience at our New Beginnings Spa, and our Personal Fitness Trainer program features a week-long boot camp led by fitness professionals.
Dawn Career Institute is located in Wilmington, Del., and offers convenient day and evening classes, along with helpful job placement assistance to all students. Financial aid is available to those who qualify. It's time to begin your education to become a professional in the beauty and wellness industry!


Learn more today at www.VisitDCI.com or call 1-800-495-8260.
Dawn Career Institute is accredited by the Accrediting Commission of Career Schools and Colleges (ACCSC).
For useful consumer information, please visit us at www.dawncareerinstitute.edu/consumerinfo.