Wedding Day Themes
|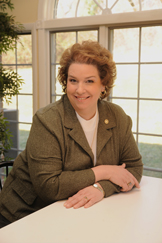 By Barbara P.G. Williams, Co-owner of Belak Flowers
Wedding themes and styles seem to occur in cycles. What once may have been considered a "country" theme is now called rustic. What was once thought of as an "old fashioned" wedding is now called vintage. And no matter what style a bride chooses, there are multitudes of flowers of every description – color, shape and size – that can complete any look and carry out any theme.
Since Pinterest became a "household word" it is a valuable resource for brides as a means to factor in the many components of the wedding planning process. In the floral category alone, a bride may have already perused the endless possibilities on Pinterest and narrowed her choices down to the top three which most successfully fulfill her vision. When she ultimately sits down with her florist some of the basic decisions have been made and need only to be fine-tuned.
Flower choices that have made a huge comeback in recent years are football mums, carnations and babies breath. All of these make good financial sense in that they are available all year around. As for carnations, they come in an extensive array of colors, hold up in all temperatures and are affordably priced. Football mums are a great choice for their size as they can take up as much space in a bouquet or arrangement as four roses. Babies breath is a year-round crop, imported from South America, that is hardy and versatile and again, popular!
On every girl's wedding day there is really just a brief moment when all eyes are on the bride; that is when she is walking down the aisle and for that moment her bouquet is one of the accessories that are in the spotlight. What she carries needs to have some amount of visual impact, yet not detract
from the bride herself, and it is likely that it will include some quality of sentimentality. Brides often accomplish this by having the flower stems wrapped in a piece of fabric that was once part of her mother's or her grandmother's wedding attire and might be a sleeve or a section of the hem or part of the veil. A lace or linen handkerchief is another sentimental item from a grandfather or god-parent that can be used to wrap the flower stems. In an old-fashioned [pardon, I mean, vintage] wedding a degree of nostalgia is always part of the theme. Other items that brides have chosen to include with their bouquets are pieces of jewelry such as a special locket or a favorite rosary that can be interlaced among the flower stems. Each of these choices helps to fulfill the well known wedding day saying – Something old, something new, something borrowed, something blue.
When a bride is confronted with the enormous selection of containers and vessels for centerpieces, serving table arrangements and accessory pieces, a decision may seem daunting. Again, Pinterest categorizes the many possibilities making it easier for a bride to visualize the finished product before her wedding day. There is no longer such a thing as a standard choice. Vases, vessels and containers that fit a rustic or vintage themed wedding reception are often wooden or galvanized. One of the most popular "comeback" items is the Mason Jar which can be found in a variety of colors, as well as clear, to compliment any floral composition. Milk glass, carnival glass and crockery items found in thrift shops and at yard sales by today's savvy, thrifty brides ensure that the atmosphere at the reception is one-of-a-kind.
Even though a wedding day is one of Life's most special occasions it is often necessary to make economic choices. It can be costly to adorn a large wedding party and a banquet hall of any size with flowers. So even when a bride looks to the past for a wedding style she is completely up-to-date when she takes advantage of suggestions on Pinterest. Planning to let some floral arrangements do double duty can be a money-saver. The ceremony flowers that traditionally are only used for 30 – 60 minutes can be transported to the reception site and used to flank the bandstand or be set onto a couple of the serving tables, the bar or the gift table. When a bride has chosen to adorn the pew aisles with pomander balls, these can easily be brought to the reception and placed on glass cubes to become centerpieces.
Wedding planning is a joint venture that includes the best and the latest ideas of several people. The florist helps to make the bride's vision a reality, and as the past meets the present, Pinterest is now a welcome assistant.
Where Your Vision Comes Into Bloom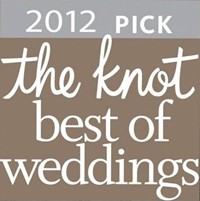 Belak Flowers
Where Your Vision Comes Into Bloom
since 1954
302-762-5000
888-762-8877
832 Philadelphia Pike
Wilmington,  DE  19809
established wedding specialist free personal  consultation with Barb all budgets possible evening appointments available