Upcoming COVID-19 Vaccination Event
|
Delaware is in COVID-19 Vaccination Phase 1b which means Delawareans 65 and over are eligible for the vaccine.
For Delaware residents 65 years and older: After you make a request, you will receive a confirmation email that we received your request to be vaccinated. Due to limited supply, there will not be enough vaccination slots in the early days for everyone who requests an appointment to get one immediately. When there is a slot available to you, you will receive an invitation email with instructions to make an appointment for a specific time and location. Not everyone will immediately receive an invitation email because of the limited slots available. If you do not immediately receive an invitation email and appointment, your request will be held to receive an invitation for future vaccination events.
At this time, the vaccination events are for individuals 65 years and older. Anyone not 65 years and older will not be able to complete a request at this time. Additional information will be made available when Delaware nears future phases of the COVID-19 vaccine rollout.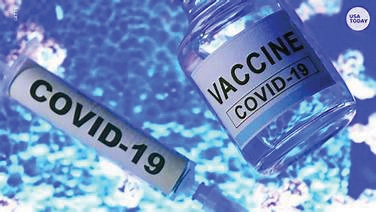 Scammers are rapidly altering their tactics and adapting their schemes to target the COVID-19 vaccine to prey on unsuspecting beneficiaries. Be vigilant and protect yourself from potential fraud concerning COVID-19 vaccines and treatments. 
Here's what you need to know about the COVID-19 vaccine: 
You will not pay anything out of pocket to get the vaccine during this public health emergency.

 

You can't pay to put your name on a list to get the vaccine.

 

You can't pay to get early access to the vaccine.

 

Nobody legit will call you about the vaccine and ask for your Social Security, bank account, or credit card number. That's a scam.

 

No one from Medicare, the health department, a vaccine distribution center or a health insurance company will contact you to ask for your Social Security number, your credit card or bank account information to sign you up to get the vaccine.
Do not give out your Medicare number to anyone other than your doctor, health care provider or other trusted representative.
Please contact the Delaware Senior Medicare Patrol if you experience any suspicious calls and/or emails regarding the COVID-19 Vaccine.
1-800-223-9074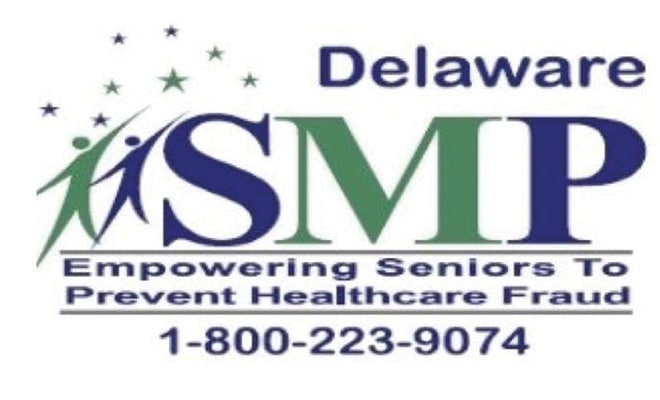 You can also visit the Delaware Health and Human Services Division of Public Health website at:
https://vaccinerequest.delaware.gov/s/?language=en_US

To request an a COVID-19 appointment, please visit:
https://vaccinerequest.delaware.gov/
For FREE health insurance counseling to people of all ages with Medicare in Delaware. Contact Delaware Medicare Assistance Bureau (DMAB) with questions about Medigap plans, Medicare Part D, Medicare Advantage plans, and more.
1-800-336-9500