Understanding Free Consultations
|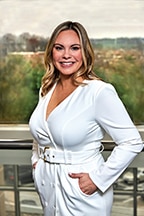 By Linda L. Malkin, Esq.
We have all heard the phrase "Nothing in life is free," and often question its accuracy. Surely some things are free, right? I mean, you're reading this article within a free publication (thank you, Women's Journal!). Perhaps the eventuality of cost creeps into everything over time, or perhaps things really are good enough to be true. We can argue if this glass is half-full or half-empty later, but, meanwhile, let Kimmel Carter sacrifice our time and resources to ensure your initial visit with us is indeed . . . you guessed it, free! 
In the aftermath of an accident, attorney fees should be the last thing on your mind. If you have been injured on the job, navigating the workers' compensation system can be confusing and overwhelming. That is why Kimmel Carter offers free consultations to advise and counsel injured workers.
What is a free legal consultation?
A free legal consultation is a meeting with a lawyer to discuss your legal issue. During a workers' compensation consultation, you will have the opportunity to discuss your work-related injury directly with a Kimmel Carter attorney. The purpose of the consultation is to evaluate your case, answer your questions, and provide guidance.
Kimmel Carter has offices conveniently located in Christiana, Wilmington and Rehoboth, Delaware. We also accommodate consultations by telephone or video conferencing.  
What should I bring to a consultation for my potential workers' compensation claim?
To make the most of your free consultation, it is essential to come prepared. Here are some things you should be prepared to provide your attorney:
Your medical records related to the injury
A list of witnesses
Your employer's name and contact information
Any correspondence you have received from your employer or the insurance company regarding your work injury
A list of questions you have about the Delaware workers' compensation process
What will the lawyer ask me during my workers' compensation consultation?
During the consultation, the lawyer will ask you questions to better understand your case. These questions may include:
How and when did the injury occur?
What injuries did you sustain?
Have you reported the injury to your employer?
Have you received medical treatment for the injury?
Have you missed work due to the injury?
Did your employer or workers' compensation carrier pay your medical bills or lost wages?
Do you have any pre-existing conditions or injuries?
It is important to answer these questions honestly and thoroughly. The more information you provide the attorney, the better we can evaluate your case and provide guidance.
What happens next?
After reviewing your case, the lawyer will provide an overview of your legal rights. We will explain the Delaware workers' compensation process and the benefits you may be entitled to receive. If we believe you can benefit from legal representation, we will explain what Kimmel Carter can do for your case.
Every work accident claim is unique. There are no guarantees when it comes to legal matters.  It is important to keep in mind that the lawyer's assessment is not a guarantee of any outcome. However, our firm can provide you with guidance and information to help you make informed decisions about your case.
What are my options after the consultation?
After the consultation, you will have a better understanding of your legal options. At the conclusion of our meeting, it is your decision whether to retain our firm. No fee is charged, regardless of whether you choose to hire us as counsel.  
Seeking a free legal consultation to review your workers' compensation rights can be a valuable resource if you've been injured on the job. Our goal is to answer your questions and explain the Delaware workers' compensation system. By coming prepared and being truthful during the consultation, you can make the most of this free service and make an informed decision on how to proceed with your potential claim.
Linda Malkin, Esq. is an attorney with Kimmel, Carter, Roman, Peltz & O'Neill, Delaware's largest law firm exclusively handling Claimant's workers' compensation and personal injury cases. For more information or a free consulta-tion, call (302) 565-6100.