Under Pressure: Are You Providing The Wages Candidates Expect?
|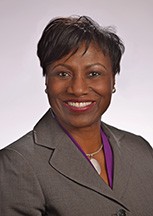 By Monica Eboda, MBA
Owner/Strategic Partner, PridesStaff 
THE POLITICAL, SOCIAL AND ECONOMIC CLIMATE HAS A BIG IMPACT ON YOUR WORKPLACE. 
Businesses are experiencing a perfect storm of rising payroll, political pressure to increase minimum wages at the local, state and federal levels, increasing healthcare costs, increasing regulatory burdens and sustained periods of low productivity, which all spell one thing: Wage pressure. If your business is not already facing wage pressure, it may soon. Paying employees and candidates what they expect in today's market can spell financial disaster if you aren't prepared. Even if your state or local government does not mandate wage increases, candidates and employees will demand alignment with their counterparts across the country. Failure to step up and pay out could cost you talent and impact your business. Are you prepared to survive wage pressure?
#FIGHTFOR15 AND THE MINIMUM WAGE HIKE
There has been a huge push to increase the minimum wage in recent years, led by the movement known as #FightFor15 – as in $15 per hour. There has been pushback from both sides and from companies of all sizes, but the climate is shifting. Forward-looking companies are watching the changing tide and are getting out in front of a mandated raise by "self-imposing" higher wages on themselves.
HOW TO SURVIVE RISING WAGES: EXTERNAL STRATEGIES
There are a number of ways companies can remain profitable from both external and internal perspectives.
There is no way to predict how high wages will climb, but it is undeniable that they are on the rise. Despite the burden it places on the organization, most business leaders agree that paying talented, valuable employees what they are worth is just good business. Before you decide to lay off any staff, consider these strategies:
RAISE PRICES
GET A NEW ACCOUNTING FIRM
RETHINK BUSINESS HOURS
ADOPT A WELLNESS PLAN
REVIEW VENDOR CONTRACTS
HOW TO SURVIVE RISING WAGES: INTERNAL STRATEGIES
This is the part no one likes to think about, even though actions taken internally are mostly within our control. What do you do with your workforce in the face of increased wages? You may think your options are limited to layoffs or wage freezes, but that's simply not the case. You can get creative with your strategies and consider:
JOB SHARING: You may have employees who are willing to move from full-time to part-time hours, and share their responsibilities with someone else.
ELIMINATE OVERTIME: Some employees like overtime, but it can lead to burnout. Eliminating overtime can increase productivity and help keep salary budgets in line.
OFFER EARLY RETIREMENT: Ask for volunteers to take early retirement. Work with your accountants to ensure you're saving more than you are giving.
OFFER FOUR-DAY WORK WEEKS: Ask for volunteers before making any cuts. You may be surprised how many people are willing to go for it.
CLOSE DURING SLOW TIMES: If your entire office twiddles its thumbs between December 20 and January 2, consider closing during that time.
WORK WITH TEMPS AND CONTRACTORS: If you've got a big contract coming in, hiring permanent, full-time staff may not be the best tactic. Temps and contract employees can help manage workflow at a lower net cost.
DON'T CHOOSE BETWEEN TALENT AND PROFITS
Your business can meet wage pressure, keep talented people and continue to attract talented candidates – all while maintaining profitability. But only if you are prepared. If you are concerned about wage pressure, it helps to work with an expert in staffing and workforce solutions to help you build a long-term strategy that ensures success and guarantees you will always have access to the talented people you need, to maintain productivity. Some other benefits of working with a staffing firm include:
Reducing personnel expenses
Reducing unemployment liability
Avoiding hiring mistakes
Controlling benefit costs
Reducing turnover
Improving morale
Minimizing employment risks
Improving profitability
If you are ready to learn more about the ways in which PrideStaff can help your organization weather wage pressure, contact us today. . .
Testimonials:
Client
"I was very impressed by the fact that Monica came to my office to meet with me within 1 day of my inquiry. She determined my needs to those of her available employees. Monica has been great in communicating and following up with me to make sure that Pridestaff's employees and my firm have a mutually beneficial relationship." – Owner, Local Law Firm
Talent
"The agency was supportive and encouraging, from start to finish. I was immediately placed, working a perfect job, with a perfect company. It felt like a second home. PrideStaff is the best agency in this area." – Administrative Field Associate
About Monica
With over 25 years of relationship management, executive coaching and leadership experience in the financial services industry, Monica Eboda is a results-oriented professional who identifies opportunities in business, develops effective solutions and leads execution, to drive growth and profitability.
Through the years, she has worked extensively with small to mid-size businesses – partnering, consulting and customizing solutions to support their growth. As a direct result, she was named a 2011 Women of Influence Award winner by NAWBO Delaware.
She has dedicated most of her career to recruiting, growing and retaining top talent. Her collective experiences she says, "have taught me how critical hiring exceptional people – individuals who are a great fit for both job requirements and company culture – is to an organization's success."