Trendy Versus Functionality
|
No One Wants To Be THAT Guy Or Girl With BAD HAIR.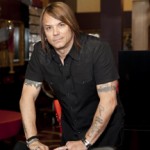 By J. Christian of J. Christian Studio
No one wants to be THAT guy or girl with BAD HAIR. This article is not about products, this article is for those who have been dealt the genetic equivalent of "Unpredictable Airline Travel" for hair.
Coarse hair, cowlicks, kinky curly, thinning or fine, thick and abundant, burnt, dry, uneven crown line, uneven nape line; there's quite a long list of challenges. For a plethora of reasons they find their hair to be the biggest challenge each time they lift their head from the pillow and the weather outside rarely assists. Mornings can be a nightmare, simplicity seems to be the answer but I say, within reason you too can have fashionable hair.
Trendy Cuts for Every Caveat and Category of Hair
There are trendy cuts for every lifestyle: conservative to ultra-edgy. On one end of the spectrum, the deep swing and cropped nape for the bobs seems pretty hot right now and on the other end the long hair is either pin straight or mega ringlet romantic look. There's a never ending range of cuts in between and color runs the gamut from soft white platinum to gem tone rainbow masterpieces.
The only two limiting factors as I can see it are:
Your Stylist's level of mastery in advanced cutting, coloring, and styling techniques
Your desire for the look and your ability to re-create and care for this new look on a daily basis
Trendy is EASIER to accomplish when your hair cooperates, but what about when it resists?
Functionality for Every Caveat and Category of Hair
For these clients, function takes precedence over trend. I AM NOT SAYING they are beyond a trendy look; however the savvy Stylist can deliver a functional cut with a trendy feel. Putting lifestyle aside for a moment, IT IS a given this is under consideration. I just want to talk about technique as a solution.
The two same limiting factors above apply here but with a different perspective.
Human Architecture
The shape of your head, the shape of your face, the construction of your scalp and your hair type are always a consideration with every haircut. If you have any of the issues with your hair we've been talking about in this article (depending on the severity) I'd recommend you consult with a senior or master stylist.
Over their career they've perfected their technique to the point of anticipating hair fall with each snip of the scissor. They have learned to cut within and in compliment to your human architecture in ways that add control to curly hair, offset/diffuse the appearance of cowlicks or thinning hair. This takes EXPERIENCE and until you sit in the chair of a master stylist you will never know the difference.
Collaborative Coloring Takes Vision
When people hate their hair they go neutral (mousy brown) or mainstream (unremarkable blonde); nothing fantastic or attention grabbing. The sad truth – people will always notice your hair because IT FRAMES YOUR FACE!
The beautiful truth, color moves us. Humans are attracted to beautiful places because of the depth and richness of colors and hues in the view. They love how those colors make them feel, they just want to sit in the warmth of those colors and absorb everything around them in comfort.
With proper placement and professional technique, coloring your hair with the right tones and shades, will soften your look, drawing the eye to the color and away from any hair challenge. In my experience people first compliment color then cut (when both are present).
I'm not saying a color and cut will fix everything. I am saying a talented, well-educated and practiced Stylist can do wonders with your hair and possibly boost your self-esteem.
Look, you're already living the alternative.
Heads up girl, my best J Christian.
J Christian Studio is an award-winning, upscale salon located in Hockessin, Delaware. We are accredited by the Better Business Bureau of Delaware and recipient of a Torch Award for Market Place Ethics. The salon is the concept of J Christian, an International Platform Artist and Master Educator and a Member of the New Castle County Chamber of Commerce.