Trending 2013. . . THE MASCULINE INTERIOR
|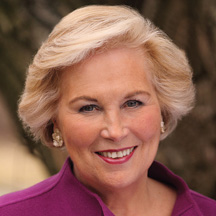 By Rita Wilkins
One of the most talked about design trends for 2013 is designing interiors for today's male. Breaking previous stereotypes, there is an ever growing population of men who are far more likely to care about what their home or apartment looks like than their predecessors. As single or divorced men of all ages begin to create nests for themselves, they seems to have a significant new found interest in what their space will look like and even more important, how it will function for their lifestyle.
Designing for today's male requires a
balance of "look", function, and comfort.
Perhaps influenced by HGTV, DIY shows, or design magazines, today's male design client tends to do significant research prior to engaging the services of an interior designer. Frequently, having done considerable homework and having definite opinions about their personal style. . .knowing what they want. . .and what they don't want helps to streamline the entire design process.  Accustomed to making decisions, having little time, and wanting to "get it done", the turnkey design process often appeals to men so they can get it done quickly and move on to other things in their lives.
Designing for today's male requires a balance of "look", function, and comfort. Tending toward practical, the new masculine spaces are highly functional, minimal, and clutter-free. A few of the design elements that will be found in the new masculine interiors: neat, trim, tailored lines; suiting material-tweeds, textures, stripes; dark and light woods, car finish metals, and natural stone.
As our industry changes to mirror the wants, needs, and "wish lists" of this rapidly growing segment, the overall impact is already being reflected in "male influenced" furniture, fabric, and finish selections.
But just as we are beginning to see these male preferences influence our industry, some things will remain the same. . . there will always be the need to make room for a few favorite toys, gadgets, and the
60″ flat screen TV!

Rita Wilkins is the president and principal designer and project manager of Design Services, Ltd. Her approach to design is both aesthetic and business-like. She is a highly effective "hands-on" designer with extensive knowledge and expertise in residential, dental, medical, and commercial interiors. A graduate of University of Rhode Island, Rita attended Rhode Island School of Design and the University of North Carolina. She has been published in a variety of national publications and has received numerous design awards.
Design Services Ltd
1403 Silverside Professional Park
Wilmington, DE 19810
302-475-5663
www.dsltdonline.com