Transforming Lives… While Transforming Environments
|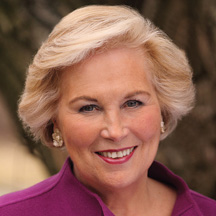 By Rita Wilkins
At Design Services, Ltd. we are deeply committed to impacting and to improving the lives of our clients and their businesses through interior design.
Integrity • Experience • Innovation
These 3 fundamental values are the foundation of our company
For almost 40 years I have been listening… yes, I am a really good listener!  It is in the listening and in really hearing our clients that we have been able to transform not just environments, but also transform lives through great interior design.
How does that work?  As Huck Finn once said, "It is when you get in someone else's shoes and walk around in them," that you truly begin to understand what really matters to them, what they really want and need… as well as, what they don't want or need.
By simply asking questions… many questions, by investing time in getting to know what really matters to our clients, what they value… that is when real design can take place.
A project that we are currently working on for Dr. Clyde Maxwell and his team at Gentle Touch Dentistry is a perfect example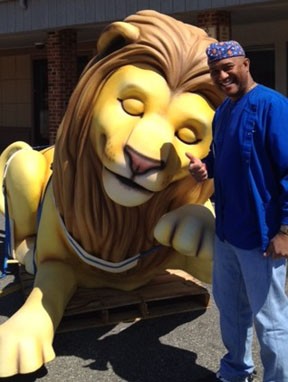 of how this works.
Within the first five minutes of meeting with Dr. Max and his team, I knew that this client, this project would be a perfect fit for Design Services, Ltd. because, in addition to a detailed scope of work and their vision for the project, they also shared their values and mission statement with me… "To educate, motivate, and serve our patients and community at large."
I clearly understood what really mattered to them, what they valued as a business, for themselves, their patients, staff, and community.  For Design Services the rest was going to be easy and fun!
Stay tuned for the results! As part of Dr. Max's team, we are assisting in the design and transformation of a former children's furniture store/ warehouse (14,000 sq. ft.).  When complete, Dr. Max's vision of having a fun, kid-friendly dental office that kids will love coming to, parents will love taking their children to and the staff will love working in will become a reality.
That is what matters most to me… the people… the difference that we can make every day in the lives of our clients, their patients, their staff.  It is through great design and space planning, that we can help transform both environments and lives.
Rita Wilkins is President of Design Services, Ltd., as well as, principal designer and project manager.  With over 38 years experience in design and management, her approach to design is both aesthetic and business-like.  She is known to be a highly effective "hands-on" designer with extensive knowledge and expertise in residential, dental, medical, and commercial interiors.
Contact Rita
302-475-5663
From our clients:
"Design Services, Ltd. has managed to surpass our expectations.  Rita and her team were able to bring us back the very best designs, wipe out the bareness of a bare building, rearrange structures, move walls and provide us with a tantalizing design that we could never have imagined and one that we are so exited to come to fruition." -Dr. Clyde A. Maxwell, Jr., PA., Gentle Touch Smiles for Kids
All About Smiles wanted to update an existing space instead of moving or building a new site.  Design Services, Ltd assisted them in their project and it was completed in nine (9) days with no disruption to their patience.  Upon first seeing their newly renovated space… Dr. Liu & Dr. Yu said "Is this really OUR office?" – Dr. Lewis Yu, DMD & Dr. Grace Liu, DDS, All About Smiles
"Rita was instrumental in our 20,000 sq. ft. build out of our office space. She was integral in the design that maximized the use of our space and coordination of the entire design process.  I know we have increased our business potential with the help of Rita and her design team. I would not do another project without her!" – John Mouser, CEO of TekSolv