Traditional And Alternative Legal Representation
|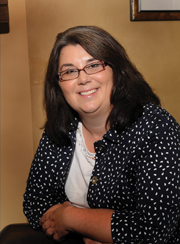 By Shana A. Pinter, Esq.
In preparing this article I felt the need to take a step back and explain the different types of legal representation that are available to individuals in need of legal help: 
Traditional Legal Representation
Most readers are probably familiar with the "traditional model" of legal representation where the lawyer handles all aspects of the case from start to finish.  There are two main types of traditional representation:  retainer and fixed fee.
First, with a case handled on retainer, the client pays the lawyer an amount upfront which is deposited into a trust account for the client.
The attorney tracks all work performed:  every letter, email, phone call, document preparation and filing, Court appearance, meetings, etc.
The client pays for this work out of their retainer at the lawyer's hourly rate.  Working with an attorney on retainer makes most sense when you have a complex matter or just want an attorney to handle everything.
Second, in a fixed fee situation, the client pays a fixed fee to the attorney and gets the same attorney services – but the work is not billed hourly.  Therefore, if the case takes more or less time than calculated there are no additional charges or refunds issued by the attorney.  Fixed fee cases are generally less complex matters and the time involved is somewhat pre-determined.
Alternative Legal Representation
Emerging types of legal representation that most readers are probably not familiar with are what I call "alternative legal representation."  These types include what are known formally as "Limited Scope Representation," online – do-it-yourself services, and unlimited email access.
First, Limited Scope Representation is probably most easily understood as a la carte services where a client can pick and choose the part of their case where they want or need the most help.  The attorney is hired to complete a specific task in a client's case and the client pays the attorney a set amount for that service.  The client does all the "heavy lifting" in the case such as filing the paperwork, tracking deadlines, communications with the other side and the Court, negotiations, presenting their case to the Court, etc.  This type of legal representation can work well in Family Law cases because there are so many resources available to clients through the website of the State of Delaware Family Court including instruction packets and forms that can help them with the easier portions of their cases.
Second, online-do-it-yourself legal services are services provided to clients through an attorney's virtual law office on the internet.  Just like with an online retailer, clients create a secure account at the virtual law firm's website, decide which service they want (for example, divorce petition, answer to a divorce petition, custody petition, etc.) and are then walked through the process of completing the proper paperwork by answering a series of questions.  Once the questionnaire is finished, the client will submit the paperwork to the attorney through their online account.  The attorney will then review the paperwork for accuracy and finalize the documents for delivery to the client.  Only when the documents are complete does the client pay for them, these finalized documents are then delivered to the client through their secure online account.
A third form of alternative legal service is unlimited email access to an attorney for a monthly charge.  With this service, clients have unlimited access to their attorney through email and can ask as many or as few questions as they need.  There are no in-person meetings, no exchange of documentation or in-court representation which serve to increase a client's bill.
For more information about custody and the law firm of Pinter Law, LLC, please visit our websites at
www.pinterlaw.com and www.pinterlawonline.com.
Shana A. Pinter, Esq., is the founding attorney of Pinter Law, LLC, a law firm dedicated primarily to family law. She has been practicing since 2009 and founded Pinter Law, LLC, to increase access to legal assistance to those facing challenges within their families. This article is provided for informational purposes only, does not constitute and should not be relied upon as legal advice, and is not guaranteed to be correct, complete or up-to-date.