Tips For A Whiter Brighter Smile
|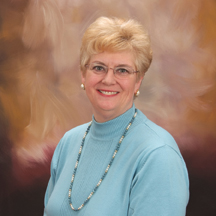 By Anna Giacalone, D.M.D.
Start with your diet. Strawberries have an enzyme that acts like natural bleach.  Broccoli has minerals that form a film on teeth so pigments from other foods won't stain them.  Crunchy foods like apples, raw carrots, jimica, and celery, stimulate the salivary glands to produce more saliva which helps wash away staining foods.
Beverages such as coffee, tea, berry juices, red wine and cola can stain teeth.  Anything that can stain a white porcelain tea cup can stain teeth.   So many of these staining beverages are our favorites, so aside from limiting their consumption, there are some tricks to limit their staining effects.  Use a straw when drinking cold beverages which have a high staining potential.  Clear the staining beverage from teeth by taking a sip of water and swish before swallowing.
There are some make-up tricks to create the illusion of whiter teeth.  Blue is the compliment of yellow, it cancels it out. Lipstick or gloss with blue based undertones will minimize the yellow tones in your teeth. Wine, berry, plum or rosy pink shades are examples.  Also simple contrast is effective.  Darker lipsticks create the illusion of whiter teeth as does a darker completion.  ( I would never suggest trading the risk of skin cancer for a brighter smile.)
Of course keeping teeth free of surface stain takes both daily measures and periodic professional cleaning.  Brush with a soft or extra soft toothbrush.  Harder bristles do not clean teeth better but may damage the teeth and gums.  Gentle strokes which reach all parts of the teeth are most effective. Flossing removes plaque from the sides of the teeth where toothbrush bristles cannot reach. Many commercial hygiene products claim to whiten teeth.  Look for the ADA seal of approval.  The ADA has stringent requirements for safety and minimal abrasiveness.  A common occurrence when using whitening and tartar control products often is tooth sensitivity.  If your teeth become more sensitive to temperature chances switch to a sensitivity control product at least for a while.
Professional whitening products and to a lesser degree over the counter whitening systems do more than address surface stain.  These systems actually change the interior color of the teeth.  Again take care to look for the ADA seal on over the counter products.  Inferior OTC products dehydrate the teeth and while temporarily making teeth appear whiter, actually make teeth more prone to stain.  The whitening products prescribed by a dentist, both in office and at home systems have a higher concentration of the active whitening ingredient than allowed over the counter.  Some systems have proprietary formulas to mitigate the sensitivity often associated with bleaching.  I personally have very sensitive teeth.  I have found the one bleaching system which did not increase my sensitivity.  We are happy to offer Sinsational Smile in office and at home bleaching products.  I have tried many formulations over the years and have found Sinsational Smile superior.
Finally, for badly stained, pitted and misshapened teeth, fixes like bleaching may not be enough.  Porcelain veneers can transform uneven yellow teeth into pearly whites.  Veneers are custom made to fit the front surface of the teeth.   A smile analysis by your dentist can determine if this is right for you.
There are many techniques for achieving a more beautiful whiter brighter smile.  Try some of the simple techniques and consult your dentist at your regular check-up.   Remember no smile is beautiful unless it is healthy and lasts a lifetime.
National Dental Reviews  
"The treatment here is thorough as you will find anywhere.  Dr. G. and her staff regularly take courses and are always current with the latest treatments.  Dr. G. is an artist with cosmetic dentistry, so your results are beautiful as well as functional.  An outstanding dentist." – Sharon S.
"The patient comes first.  Everything is done to make the patient comfortable and at ease.  Everything is explained."  – Nancy W.
"Anna is very creative and artistic with her dental tools.  When fixing a tooth gone bad she makes me feel like she is sculpting a new one to fit precisely with my others, whether it's a simple filling or a more involved crown.  In addition, she assembled a wonderful staff of talented and friendly hygienists as well."  – Clement M.
To see more National Dental reviews go to http://anna-giacalone-dmd-inc.nationaldentalreviews.org/
Anna C. Giacalone, DMD, MAGD
Master of the Academy of General Dentistry
Education:
• BS. Biology Chestnut Hill College
• DMD. University of Pennsylvania School of Dental Medicine
• Certificate and Internship: Comprehensive Orthodontic Institute
• Certificate: prestigious Dawson Academy of Advanced Study
Awards:
• Pennsylvania Dental Association Award for Excellence during the four years of dental school
• Top Cosmetic Dentist Main Line 2007, 2011, 20012, 2013 (chosen by peers)
• Top Dentist in Delaware Valley, 2008; Delaware Valley Consumer Checkbook (chosen by patients)
• America's Top Dentists 2010 – 2013 Consumer Research Counsel
To learn more visit her web site: www.giacalonedmd.com