Timeless Tips To Prepare For The SAT* or ACT*
|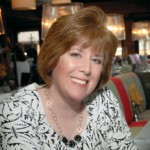 Presented By Maggie Lage 
Article By Dr. Raymond J Huntington, Co-Founder of Huntington Learning Center
With the College Board's impending debut of a completely redesigned SAT, college-bound students and parents everywhere are concerned about how to prepare for college entrance exams.The best study tip for students is to know one's own specific needs.
Effective exam prep is based on individual student needs. Huntington exam prep programs are built on the understanding that every student approaches exams differently and has different skills. A goal of ours is to get students familiar with an exam, but we also tell our students the same thing today that we always have: the skills they need to perform well on these exams are the same skills they need to succeed in college.
Test prep tips for students taking college entrance exams: 
•  Start with baseline information.
To understand what and how to study, students must know exactly where they have gaps in knowledge and skills. A diagnostic assessment is the best way to measure a student's areas of strength and weakness. Any test prep study plan should be built around the areas that need the most attention.
•  Take several full-length practice exams.
Practice exams give students the chance to get familiar with the testing environment. A study program should incorporate at least two full-length tests so that students can see the impact their studying has on their test scores.
•  Follow a detailed schedule.Ideally, students should give themselves several months to prepare for college entrance exams. In addition, a detailed plan with daily and weekly milestones is the best way to ensure students stay on track and can raise their test scores.
•  Focus on school problem areas.
Get to know what types of questions are on the test.  When your teen is struggling in school with a particular subject, it's safe to assume he or she will struggle with similar content on the college entrance exam. A targeted tutoring program designed by Huntington can help students overcome problem areas and perform well on all exams—including the
SAT and ACT.
•  Devote time to test-taking strategies and stress management techniques.
Exams can induce fear and anxiety into even the most prepared student. Students preparing for the SAT or ACT should dedicate sufficient time to some basic but essential strategies for success: pacing, careful reading, narrowing down answers and more. Students should become comfortable working quickly and efficiently through test questions and acquire a few basic methods for managing stress in high-pressure test situations.
Parents who are concerned about their teen's SAT or ACT scores or unsure about how to help their teen kick off a study plan are encouraged to call Huntington. Huntington has helped thousands of students raise their test scores by developing individualized, well-rounded test prep programs.
About Huntington 
Huntington is the tutoring and test prep leader. Its certified tutors provide individualized instruction in reading, phonics, writing, study skills, elementary and middle school math, algebra through calculus, chemistry, and other sciences. It preps for the SAT and ACT, as well as state and standardized exams. Huntington programs develop the skills, confidence, and motivation to help students succeed and meet the needs of Common Core State Standards. Founded in 1977, Huntington's mission is to give every student the best education possible.
Learn how Huntington can help at www.huntingtonhelps.com.
*SAT and Advanced Placement (AP) are registered trademarks of the College Board. PSAT/NMSQT is a registered trademark of the College Board and the National Merit Scholarship Corporation. ACT is a registered trademark of ACT, Inc.
Huntington Learning Center tutors are trained to address a variety of reading and math skills with their students based on readiness and developmental ability. Elementary reading skills range from basic letter and sound recognition to reading comprehension concepts such as drawing conclusions, following directions, and identifying main idea and details. Elementary math skills include number readiness and a vast array of math concepts. Middle school reading skills include increasing a student's reading rate, making inferences, and integrating critical thinking skills. Math skills include basic concepts in Algebra and Geometry. Struggling high school students often receive instruction in applying reading skills to other subject areas, making connections between genres and individual texts, and discovering the plot, theme, and conflict of a narrative piece of work. High School mathematics delves deeper into Algebra and Geometry with the addition of Trigonometry and Calculus. Regardless of a child's age or ability, Huntington Learning Center can help.
Dr. Raymond J. Huntington is co-founder of Huntington Learning Center, which has helped children achieve success in school for over 35 years. For more information about how Huntington can help your child, call 1-800-CAN-LEARN.
Maggie Lage is the Executive Director of the Huntington Learning Center in Newark, 34 Liberty Plaza, Kirkwood Highway, Newark, DE  19711.
Huntington Learning Center in Newark
34 Liberty Plaza | Kirkwood Highway | Newark, DE 19711
For more information or to schedule a consultation at the Newark location
call 302-737-1150 or visit www.newark.huntingtonlearning.com