Time Is Tight For Women
|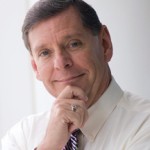 By Frederick J. Dawson, ChFC, CLU
There are many themes running through the almost 60 interviews that I've completed with successful local women.
I will continue to write about each of them in future articles; stay tuned!
One of the prevailing themes is that women today are squeezed between caring for their own children (and maybe grandchildren), their parents and lastly (lastly!) themselves, as they appear to think of everyone else first.
Not only may there be a definite need to re-prioritize, but I offer an important suggestion when it comes to parents. I find that when we socialize, we talk about politics, religion, sex, and money….or rather we TALK about talking about them. Women must enter into a very meaningful dialog with their parents regarding their finances. It may not be a comfortable conversation or process to begin, but if not done in advance, it means it WILL be done later when perhaps a debilitating illness makes the conversation impossible or at death of the parent when complexities and missed opportunities multiply.
If it helps to start the conversation or process you may blame this writer who says this must
happen now!
Topics need to include: Do you have long term care insurance?  Do you have a living will and health care directives? Do you have a will and/or trust?
Who is executor/executrix?
Who prepared them? Who has Power of Attorney for parent?   Have you already made "final arrangements" with a funeral director? Have all the beneficiary designations on 401(k), IRA, annuities and life insurance policies been reviewed and are current and tax efficient? Do you have a list of ALL current assets and how they are titled and where located? What are the current liabilities? Who are the personal physician, attorney, financial advisor, banker, stock broker and life insurance agent? Get contact information for each and review all the documents if possible.
This conversation needs to take place NOW, not when your parent falls ill or is already gone.  Completing this analysis now will save you much time, expense, confusion, frustration and aggravation later, I assure you!
Now, about re-prioritizing your life …….. next article!
Fred is frequently sought after as a public speaker on financial matters. If your group or organization would like to hear Fred speak merely contact his office  at 302-999-9330.
Fred Dawson, ChFC (Chartered Financial Consultant), CLU (Chartered Life Underwriter) has over 30 years of comprehensive wealth management experience.  He is Executive Vice President of Bassett, Brosius & Dawson, Inc. and a founding principal partner of the firm.  Successful women are prominent among Fred's diverse domestic and international client base of professionals, retirees, professional musicians and business owners.  In 2008 Fred was cited by Delaware Today Magazine as one of Delaware's Top Financial Advisors.  Criteria are not necessarily based on client satisfaction or advisor performance.  Fred received a State of Delaware Senate Tribute in 1999 for his "long and distinguished record of service to his community, his country, his state and his region."
For more information or to schedule a complimentary, no obligation initial consultation contact Fred's office at 302-999-9330 or [email protected].
Bassett, Brosius & Dawson, Inc. is an Independent Registered Investment Advisory Firm with the State of Delaware.
Securities Offered Through Raymond James Financial Services, Inc. Member FINRA/SIPC
Any opinions are those of Fred Dawson and not necessarily those of RJFS or Raymond James.
Frederick J. Dawson, ChFC, CLU
Wealth Manager, Raymond James
Financial Services, Inc.
Executive Vice President,
Bassett, Dawson & Foy, Inc.
Bassett, Dawson & Foy, Inc.
E.A. Delle Donne Corporate Center
1011 Centre Road, Suite 110
Wilmington, DE  19805
302-999-9330
www.bdfwealth.com •   [email protected]