The Skinny On Permanent Make Up…
|
"Attitude is a little thing that makes a big difference." ~ Winston Churchill
As Permanent Cosmetics is a fast growing industry, most women have at least heard of the glorious notion of "never having to apply make-up again." Many women have considered the possibilities of permanent make up, for themselves or for someone else, knowing that such procedures could make a tremendous difference, even a life change. However, in our busy worlds not all have found the time to explore even the most basic aspects of the procedures, putting it "on the list" as we say, hoping to eventually find the time to learn more. We are here to clarify.
So, we are fully aware that we can permanently enhance our natural beauty with permanent eyeliner, brows, and or lips. Did you know she also does areola tattooing and scar camouflaging? What does it take to achieve the perfection that Carmella is recognized for in the tri-state area? Does it hurt, how long does it last, and what can I expect? Read on my friend, read on.
It is very important that when considering the procedure(s), one understands that 2 visits are crucial to achieving the desired results, and that these visits must be 4 weeks apart (6 for lips). "Meticulous" is an understatement when describing Carmella's artistry. She likes to say the first round is baking the cake, and the second is the icing. She is committed to perfection, and by requiring 2 sessions, she has achieved her honorable reputation for which she is known by. So if you're planning to be finished for a special event, plan ahead, two months to be safe.
As far as the procedure itself, it is comforting to know that there is always a consultation prior to any application of pigment. During this time, together you will pick colors, discuss shapes and lines, and come to an agreement on what is to be expected for the final result. There are no surprises, only possibilities. With her decades of skin care and make-up expertise, she often makes suggestions to clients they never even considered, opening up and enhancing facial features to their highest potential. Ultimately the client makes the decision, and Carmella delivers. The consultation is always free, and can be done by itself or along with the first procedure, depending on where you are in your decision making process.
After the consultation, if you're ready to go ahead, you will relax in the chair while she applies a topical numbing cream to the area(s) to be worked on. She reapplies this several times throughout the procedure to ensure the highest level of comfort with little or no pain at all. When you're through (brows and liner take about an hour and a half, full lip takes about 2 hours on average), you will be given a little care package with instructions for home care. At first, your make up will appear very fresh and bright, kind of unnatural. This will last for 2-5 days, while the pigment flakes off on its own. (It is important that you do not pick or peel at the dried pigment, the pigment cannot be disturbed). its vivid for a few days, the pigment will blossom in 4 weeks.Often after the first round there will be spots or areas where the pigment completely absorbed and did not resurface. This is when you come for the second seating and perfection is achieved. Carmella always gives 150% and prides herself in her artwork, a feeling that is obvious when you are in her hands.
Permanent cosmetic pigment is made of all natural minerals, and it does fade over time, especially with prolonged sun exposure. Certain products and medications, such as glycolic or Retin-A can also cause premature fading of the tattoos. It is best to avoid these products around your make-up area, and ALWAYS wear SPF (even in the winter!) to protect your skin and your investment in yourself. Color boosting your make up every 1 to 7 years is the best way to keep your fresh, youthful color. Every person's skin is unique, as will be your make up. The good news is you don't have to keep up with the maintenance if you feel you no longer care for the enhanced look. It will not turn blue or black. It will simply fade over time, eventually leaving no trace. Honestly though, it will be hard to return to the drudgery of the daily make up grind. One gets a bit spoiled you know, and it's hard to go back to the old way. Yes, you can wake-up with make up; you can exercise, swim, sweat and play and you'll have no smears or smudges.
For those interested in scar camouflaging and/or areola restoration, it would behoove you to come in for the free consultation, especially if it something to boost your esteem. Carmella's color theory is unmatched, and her delicate manner only adds to the warm hearted experience. With her expertise and education, she has managed to create a three dimensional looking areola/nipple for those with breast reconstruction, giving self-confidence and naturalness back to the women who've fought and deserve it. Most light pink or white scars can be blended to appear as if they didn't exist, regardless of their location on the body. Sometimes looking good is a great start to feeling good, and together, it's in the direction towards wellness.
Please call for more information at 610-883-0636
We look forward to serving you.
About the Artis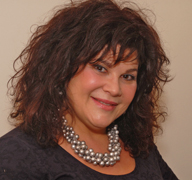 t
Carmella Gibellino-Schultz is a licensed cosmetologist and has been practicing the art of permanent cosmetics since 1999. In both Delaware and PA she has performed thousands of procedures and her impressive portfolio speaks for itself. Former owner of The Skin Care School and Center, her expertise and years of experience have made her the areas most sought after permanent cosmetics artist.
Testimonials:
"You have magic hands and a gift for making a person feel and look great." ~ Gail B.
"I feel so free now that I don't have to worry about make up every morning or smudging during the day." ~ Maryanne G.
"I wish I had done it sooner!" ~ Jessica R.
See Our Online Portfolio
at www.permanentu.com
List of Referring Doctors:
Dr. Abel M.D. | The Abel Center for Oculofacial Plastic Surgery
Dr. Fanny J. Berg M.D.
Dr. Peter R. Coggins M.D.
Dr. Joseph J. Danyo M.D.
Dr. Jillian Banbury M. D.
Dr. Ian M. Longergan, D.O. |
Aesthetic Plastic Surgery of DE
Dr. Timothy Greco M.D.
Dr. Monica Mehring M.D.
Dr. Jonathan Pontell M.D.
Dr. Katheryn M. Warren M.D.
Dr. David Zabel M.D.
Dr. Jeffrey B. Minkovitz M.D. |
Eye Physicians & Surgeons
Dr. Peter Panzer M.D. |
Panzer Dermatology Assoc.
Dr. Paul Sabini M.D. F.A.C.S.
Dr. Jonathan Saunders M.D.
Dr. M. Stefanyszyn, M.D.
F.A.C.S. | Wills Eye Hospital
Lynn Esdale RN | Lynn Victoria Cosmetic & Medical Skin Care
Dr. Lisa W. Hostetler M.D.
Sarah Lester, Medical Aesthetician
Delmar Surgical & Cosmetic Treatment Center.