The Role Of Botox® & Filler In Dentistry
|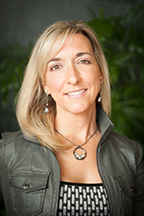 By Laura Dougherty, D.D.S.
Did you know that as general dentists we are required to complete fifty hours of continuing education every two years? However, with all the new technologies and advancements occurring almost daily, most of us complete even more than that! These continuing education courses allow us as general dentists to continually learn new skills and improve throughout our career. Now in addition to the basic procedures most general dentists perform, they can also offer more advanced procedures such as Botox® and filler! I know what you're thinking- "a general dentist doing Botox® and filler?!" My answer is this- "Who better than your dentist?"
We are highly trained medical professionals who specialize in the head and neck area. I remember spending countless hours in dental school tracing and memorizing the blood vessels, nerves and muscles of the face and neck. My note cards were covered in red and blue pencil, showing exactly where these structures ran and what they innervated. This training taught me extreme precision skills, making dentists the best qualified for giving a facial injection. Since giving injections is a part of our daily job, we are always improving our technique to ensure a painless injection for our patients.
As a general dentist who does a lot of cosmetic procedures, I am also trained to see the "big picture." The lip line, the symmetry of the face, and a patient's midline all come into play when designing a cosmetic case. No matter what procedure we are discussing, I never want it to be apparent that the patient has had any major work done. Botox® and filler is used to smooth the skin and enhance a patient's natural beauty, and I wouldn't be doing my job well if it appeared obvious to others.
Besides the normal cosmetic uses of facial injectables and filler, there are quite a few other uses that pertain directly to dentistry. It has been found that 70 percent of people clench and grind their teeth as a result of stress and anxiety. By injecting the masseter muscles in the jaw with Botox®, Xeomin® or Dysport®, it significantly reduces the ability to clench or grind your teeth. With the use of a night guard, as well as the facial injectable every 4-6 months, the damage done to the teeth significantly decreases. Botox® can also be used to reduce the appearance of a "gummy smile." We can reduce the amount of "gum" that shows when a patient smiles by placing a facial injectable right under the nose.
Filler also has a direct place in dentistry, especially when it comes to cosmetic procedures. Ever notice the black spaces between someone's teeth when they smile? Sometimes this occurs after certain gum surgeries or rare orthodontic cases. Filler is the perfect solution for this issue. We inject these areas with a filler, such as Juvederm® or Versa®, to temporarily fill in that black triangle and reduce the appearance.
The convenience of Botox® and filler being provided in the dental office is something that our patients really enjoy. Many patients come in every six months for their normal recall with the hygienist (cleaning, oral cancer screening, x rays) and then they hop into my chair and get their Botox® or Xeomin® to top off their visit! As a dental professional, I love to improve smiles, maintain smiles, and help my patients live a healthy life. I love that with all the new advancements in this field, dentists are not only able to take care of the mouth, but now as we look at the big picture, we are able to treat the whole face. For more information call 302-475-3270 or visit DoughertyDentalSolutions.com.
Bio
Born and raised in Delaware's Sussex County, "Dr. D" earned a Bachelor of Arts degree in Biology from the University of Delaware in 2001 before going on to study dentistry at the University of Maryland's Baltimore College of Dental Surgery, achieving her Doctorate of Dental Surgery degree in 2006. After completing her General Practice Residency with the Christiana Care Dental Residency Program, she went into private practice for 11 years prior to opening Dougherty Dental Solutions in 2018. Dr. Dougherty has been named Top Dentist for three years in a row, taking pride in restoring and maintaining her patients' smiles. 
Testimonials
"Dr. Dougherty has been my dentist since I was a teenager. She's always made me feel beyond comfortable before, during and after any procedure I had to get done, which is so important to me. She is the best and I would recommend her to anyone looking for a great dentist!" ~ B. Vegan
"I can't say enough good things about these ladies. I am completely terrified by dentists and dental procedures, but this group made me feel completely comfortable! The entire experience from appointment  to follow up was flawless."  ~ A. Stine
"The ladies at Dougherty are lovely and do fabulous work. They work well with scheduling and are complete professionals. I'm going back!!!! As will my wife."  ~ M. Baehr