The Real Reason You Can't Find Your Shade On A Shelf
|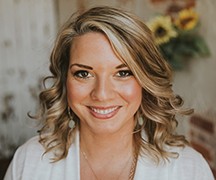 By Ashley Sachs, Owner of Blended and Custom Blend Specialist
I  recently blended a foundation for a client who had never been able to find a foundation match because of her extremely fair skin (think Nicole Kidman). I had to customize her blend with so much lavender tint that it literally looked grey in the bottle. When it was applied to her skin and had fully dried and oxidized, it was a gorgeous pale ivory. The problem is that makeup companies can't sell you a bottle of liquid makeup that looks grey. They have to make makeup appealing in the container. Hence, poor pale women running around with peach-colored faces.
Asian women are forced to wear life-sapping beige shades because cosmetic companies can't bring themselves to put truly golden makeup on the shelf (yes, it looks scary when wet too.) The best foundation for Asian skin is shockingly yellow when wet, but dries to the perfect beige. Even olive-skinned women have this challenge because makeup companies won't make foundation that is green enough.
African American women are among the hardest to match by conventional makeup. Ashy, taupe makeup is the result of products containing titanium dioxide. An opacifier used in makeup, titanium dioxide is white. Period. No matter how much dark pigment you add, that white deadens black skin tones. The secret is to create a base with as little opacifier as possible.
When pouring a freshly blended foundation into a bottle for my client I often ask "would you ever think to pick up a color like this off a shelf?" There answer is always the same, "Never!"
No matter your skin color, a custom blended foundation is your best option to get what you expect and deserve out of a product you are paying for. For a consultation call 301-466-5625.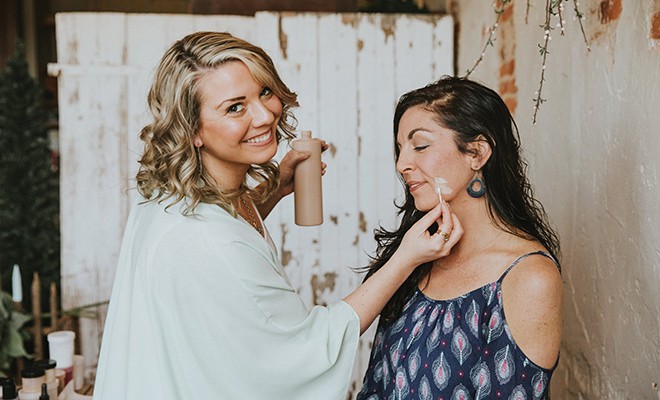 Testimonial 
"Where have you been all my life! It was an absolute pleasure meeting Ashley, and I wish I had stumbled across Customized Cosmetics sooner! I am in my late 40s, and up until now never learned the proper technique for applying makeup and knowing which products to use. Needless to say, I was a bit embarrassed scheduling a consultation because I thought every woman at my age should be aware of the proper technique and products to use. When Ashley and I first met, though, she instantly made me feel at ease! Ashley was very welcoming and listened to my concerns for self-improvement. She took the time to explain the difference between using store-bought cosmetics versus customized cosmetics, as well as providing thorough instructions on how to apply the make-up. Immediately after the consultation, I felt like a new woman! I cannot thank Ashley enough for my new 'youthful' look. She's changed my life forever. Thanks Ashley!"   ~ Heather M. 
To schedule a consultation please email [email protected] or call or text 301-466-5625. For more information, check out our Facebook page, www.facebook.com/customizedcosmeticsbyashley.