The Only Way to Avoid and/or Reverse Type 2 Diabetes, Lose Weight for Good and Reverse Obesity
|

Dr. Heather Rooks, DC
Look around you. There is a health crisis – AN EPIDEMIC: Stomach problems, Autoimmunity, Type 2 Diabetes, Thyroid Disorders, Obesity… The list is ENDLESS. The most debilitating health condition I see that is preventable and REVERSIBLE IS TYPE 2 DIABETES!!
In today's fast paced world we GO GO GO, eat fake fast food, consume artificial sweeteners, caffeine & sugar in epidemic proportions and IT IS TAKING ITS TOLL. Children and adults alike are FATTER, SICKER, ON MORE RX MEDICATIONS, and DIAGNOSED WITH MORE CHRONIC DEBILITATING CONDITIONS. There are alternatives to traditional treatments but most of all there is PREVENTION – the only way to avoid and/or reverse Type 2 Diabetes!
Amazingly, one in four Americans has some form of diabetes or pre-diabetes. If this is not a clear sign that conventional health recommendations are flawed, I don't know what is. I too have personal family related experience with this disease.
Most of my paternal relatives (my dad included), have diabetes or died from it. His mother acquired type 2 diabetes and died from Pancreatic cancer. All seven of her sisters also had type 2 diabetes. In my personal experience with diabetes, I learned that virtually every case of type 2 diabetes is reversible. Through research and subsequent review of clinical cases and associated literature, this was made very clear to me.
And the cure for type 2 diabetes has nothing to do with giving insulin or taking drugs to control your blood sugar. In fact, giving insulin to someone with type 2 diabetes is one of the worst things that can be done.
The truth of the matter is that type 2 diabetes is a fully preventable condition that arises from faulty food hormone signaling, specifically leptin signaling and insulin resistance, both of which are directly diet- and exercise-related. It is NOT a disease of blood sugar.
Once you understand that, the remedy becomes clear: To reverse the disease, you need to recover your body's insulin and leptin sensitivities. The ONLY way to accomplish this is through proper diet and exercise. There are other aspects to be addressed like healing the gut/gastrointestinal infections, regaining and balancing the stress hormone, cortisol and thyroid hormone levels. Bariatric surgery, which is being increasingly recommended as a diabetes treatment, will NOT do the trick, and there is NO drug that can correct leptin signaling and insulin resistance. Adhering to a natural, grain free diet as well as the other guidelines laid out above can help with three things essential for successfully reversing diabetes: recovering your insulin/leptin sensitivity; normalizing your weight; and normalizing your blood pressure. You will most likely have other benefits as well.
You do not have to succumb to choking down one pill after another or injecting yourself daily FOR THE REST OF YOUR LIFE! What you don't know may be hurting you and robbing you of your health, energy, vitality and the quality of life.
It is no secret that there are key things that you need to do to protect yourself and your family's health as well as to regain your health.
Recommended guidelines for regaining your health:
1. Proper Nutrition- do you know what that is? For the most benefit, consider going GLUTEN and GRAIN FREE
2. Dietary Supplementation- you simply cannot get ALL of your Essential Daily nutrients from food!! You MUST take some supplements to your diet to ensure your health. Examples include- Vitamin D3, Omega Fatty Acids, and Minerals.
3. Move Your Body=EXERCISE
4. Proper Elimination of waste from your body- do you "GO" everyday? Is your gut healthy?
Do a Yearly Cleanse and Detoxification – we have a great one to recommend!
5. Drink Ample Water- Non Tap, Non Fluoridated
6. Get Quality SLEEP- 8+ hours per night
7. Address emotional blockages/challenges- use a Mental Health Counselor or EFT ~Emotional Freedom Technique
For more information and PROFESSIONAL help with your health goals consider consulting Dr. Heather Rooks at PATH Integrative Health Center. We have customized programs to Recover your Health, Reverse Conditions Naturally and Effectively. Whether you need Rejuvenation of your health after the holidays, a kick start to your resolutions, or Health Recovery from a devastating diagnosis or treatment. We help people with Weight Loss,Thyroid Conditions, Type 2 Diabetes, Stomach / Gastrointestinal issues, and Autoimmune conditions regularly and successfully.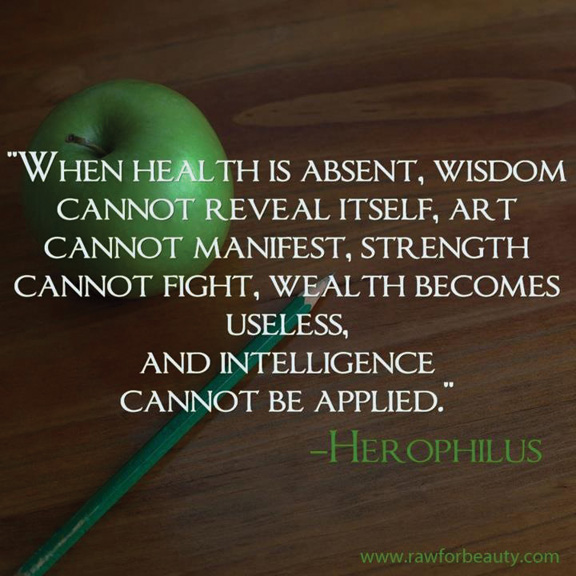 As senior clinic director, Dr. Rooks is skilled and experienced at treating the root physiological, biochemical, and hormonal imbalances associated with Type 2 Diabetes and with Hypothyroidism.
Dr. Rooks uses breakthrough diagnostic testing and analysis that's rarely done in conventional settings, to uncover the hidden, underlying causes a person may be experiencing from Type 2 Diabetes and Hypothyroidism. She also takes great pride in delivering personalized healthcare treatment to patients as well as providing an environment that supports and inspires patients to reverse their poor health. Dr. Rooks graduated from the University of Delaware, with a BA in Biology and has a Minor in Women's Studies.  She attended Life University for her Doctor of Chiropractic degree, and has extensive Postgraduate education in Functional Endocrinology.Outside the office, Dr. Rooks enjoys being with her Cream French bulldog, Romeo, traveling and consciousness raising activities, spiritual retreats and humanitarian mission trips.  She also loves Yoga and any kind of fitness.
Complimentarty Consultation With The Doctor To Discuss Your Health FutureCall 484.775.0550
Dr. Heather Rooks, DC
PATH Integrative Health Center
Suite 3, 98 Wilmington-
West Chester Pike (Rt. 202)
Chadds Ford, PA 19317
484 775 0550
[email protected]
www.PathHealthCenter.com