The Dependent Spouse – Supporting Altzheimer's At Home
|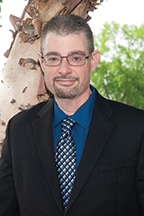 By Frank Demarinis  
When a loved one has Alzheimer's, the change from partner to caregiver can be devastating. Our most difficult consults involve spouses caring for a loved one while managing their own aging process concerns. The "what if' when we can no longer be there is a concern. More than 50,000 Delawareans bear the cost of caring for loved ones 24/7 with dementia-related diagnosis.  
This month we highlight a valued community partner and purposeful tips. The Evergreen Center, part of the Christiana Care Network and the only Alzheimer's-specific adult day program in Delaware, is supported in part by a grant from Delaware Health and Social Services. This support keeps out-of-pocket costs for families minimal, with a voluntary contribution per visit. Program director, Brooke Groff, BSN, RN, CDP, explains that they are "offering dependent spouses a well-needed reprieve to catch up with daily activities of life – cleaning, laundry, dental appointments and time with family and friends – and lessening the separation possibility or financial demand of senior living placement options. We are their respite."
Activities for People with Dementia That Develop A Sense of Purpose
"Activities" can be passive, where someone watches, or active, where two or more people are engaged in the activity. Dementia activities should aim to stir memories and allow loved ones to reminisce about life, strengthen emotional connections, encourage self expression, promote purpose and productivity.
Being physically active benefits people with dementia. It helps regulate sleep and prevent restlessness in the evening. A simple walk can also help maintain a positive mood.
Long-term memories remain strong. Engage your loved one in discussions or activities about their lives. It's a great way to learn more about them. Record an interview, look through photos . . . make an album!
Cooking or baking is a good way of doing something practical and everyone enjoys the results! Let them do what they can while maintaining safety. That may mean they watch you or they take the lead and you just help out as needed. Keep "snack-tivities" simple, making lemonade, baking cookies, popping popcorn.
Pets relieve stress and symptoms of depression and anxiety, lower blood pressure, reduce the stress hormone cortisol, and boost serotonin levels. Go to a local animal shelter or petting zoo!
Being too much "in the home" can develop difficulty later in new situations. Planning the excursion gives your loved one a sense of purpose and offers a chance to exercise. Day trips, shopping together, or more active engagements like gardening, are ideal.
Music therapy is a powerful way to provide comfort, music can both soothe and stimulate. It can elicit powerful emotional responses and also help people reconnect with memories. Listen to their favorite singer, band or genre together, or create a Spotify playlist of their favorite artist or genre.
Arts and crafts can provide a wide range of sensory stimulation. Painting, knitting, coloring, cutting out pictures, decorating placemats are all options.
Not only are simple activities familiar to your loved one and relatively easy to follow, but they help one feel productive. Consider Jigsaw puzzles, crosswords, old board games. As dementia progresses traditional rules should not be adhered to. Just sorting a card deck by suit may prove effective.
If your loved one isn't interested in a particular activity or seems resistant, just take a break and try again later. You could also try a different activity or ask your loved one how you could make this one more enjoyable for them. You should also focus on the process of the activity, not the results. What matters most is that your loved one enjoys the time and feels useful!
Senior Advisors of Delaware, LLC is a collective partnership of attorneys, realtors, advisors and other professionals. We also offer Power of Attorney services for ongoing support and emergency response in a medical crisis. If it's not yet time to sell the home but you are 85+ and at risk for frequent hospitalization, ask about our stay at home grant! Call us for a free consultation, Frank Demarinis at 1-800-564-0173.
1-800-564-0173