Teaching Good Manners to Our Children
|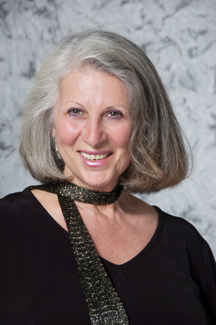 By Yvonne M. Cimo
Manners are a sensitive awareness of the feelings of others. If you have that awareness, you have good manners, No matter what fork you use."                                                – Emily Post
Dance Moves & Manners
• Increasing Confidence   • Building Character • Raising Self Esteem
Certified by the International School of Protocol
Does Your Child Have What it Takes for Success?
Have you ever considered that success is also measured by acts of kindness, by paying attention to the feelings of others, and by the demonstration of good listening and communication skills? Only 15 percent of success in business can be attributed to technical skills. 85 percent of the reason a person gets a job, keeps a job, or advances in a job is due to people skills. Translation: Your child's success hinges upon his social skills.
The above quote from: Baltimore's Child, November 2001
By Cathleen Hanson, Director, International School of Protocol
Why Offer Etiquette Classes to School Children?
Can Offering a Manners Curriculum Curb the Epidemic of Bullying?
When I am invited to teach etiquette in area schools, I often spend the first few minutes asking students what they think they are going to learn and how they feel about a class on manners.  First, there is silence in the room—nobody wants to confess what they think this class is going to be about.  No one offers a hint of what's on their mind.  So I prompt them, "How many think this is going to be boring?"  No hands go up—complete silence.  So I prompt again, "You can be honest" One by one the hands shoot in the air—relieved to be allowed to say what they think, the discussion gets lively as they confess: they are dreading my class and that it's going to be boring, and I will make them lift their pinky finger when they drink tea!  I laugh, they relax, and then we all discuss the real reasons to learn etiquette. It's never boring!
The Two Best Reasons to Learn Good Manners:
You will have more confidence in all circumstances that you encounter  & You will know how to put others at ease
When we give children social skills, we increase self-esteem, their confidence grows, and they are less likely revert to attention seeking behaviors like Bullying as they learn better ways to communicate.
Road to Success: Bullying Prevention and Civility Program
"Courtesy, politeness, manners, and civility are all, in essence, forms of awareness. Being civil means being constantly aware of others and weaving restraint, respect , and consideration into the very fabric of this awareness."
From: Choosing Civility
By P.M. Forni, Co-Founder
The Johns Hopkins Civility Project
Teaching young people to be more Self-Aware is my first goal.  The second step is to help students see that we all communicate with more than words and that they are 'shouting loudly' with their body language.  Each time they choose to 'exclude' a classmate by using a mocking tone of voice or rolling their eyes, or whispering to shun, or cutting off a conversation they are using:   Relational Aggression.
The interesting thing about this topic-once the cat Is out of the bag—they all open up to discussing it, even admitting  to doing it.  They get it!
From there we move to the challenge of teaching students to Communicate with Empathy by teaching about tolerance, diversity, and the worth of all people.
Finally, students can work on making good decisions and choosing to be kind, courteous, and respectful by practicing Civility.
Then…We All Succeed
Give your students the best chances to succeed in life. Enhancing Social Skills is worth the time and investment in all of our young people's futures
Dance Moves and Manners
Social Ballroom Dance for All Ages
[email protected]
302-222-3755
www.DanceMovesAndManners.com