Swelling In Your Body May Be A Condition Known As Lymphedema
|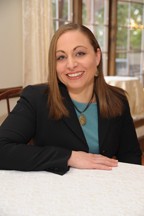 Article by Joanna Mikhail, DPT, ATC, CLT, Doctor of Physical Therapy, Certified Lymphedema Therapist
For Many people are unaware that they are living with a condition known as lymphedema. If you notice swelling anywhere in your body you should ask your doctor if a referral for an evaluation for lymphedema treatment is appropriate.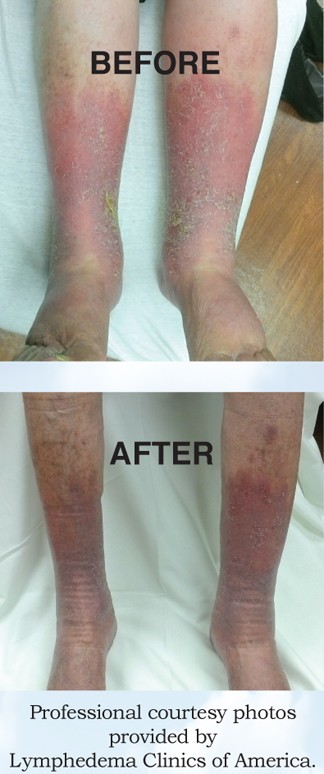 When a patient receives a diagnosis of lymphedema, they may experience relief that there is a name for their bewildering cluster of symptoms, but there may also be fear and anxiety. How will lymphedema affect my quality of life? Can lymphedema be treated? What can I expect going forward?  Where can I go for help?
At Lymphedema Clinics of America, our certified lymphedema therapists will help you understand the nature and progression of this condition and provide you with a highly effective treatment plan.  We will initially address relieving your acute symptoms, and then provide you with tools and therapies to keep those symptoms under control in order to improve your quality of life.  
The treatment protocol used at Lymphedema Clinics of America is Complete Decongestive Therapy (CDT).  This therapy program was developed in Europe and has been used in the United States for 20 years.  "Numerous studies have shown the effectiveness of this approach and is now commonly the treatment of choice."
There are 2 phases of CDT. The goal of Phase I is to reduce the swelling in the affected limbs. This phase is done at the clinic with the patient continuing some aspects of the treatment at home between sessions. The goal of Phase II is to prevent the swelling from reoccurring. This phase is continued at home using an individualized program designed by the lymphedema therapist.
Phase 1 of Complete Decongestive Therapy (CDT) is composed of four components. Manual Lymphatic Drainage (MLD), compression bandaging, exercising and skin care.
Manual Lymphatic Drainage is a gentle, manual technique that moves the lymphatic fluid responsible for the swelling of the limbs, away from the affected limb and into the pathway of healthy lymph nodes, which will release the fluid into the venous system.
Following the MLD, the therapist applies short, stretch cotton compression bandages to the affected limbs. These bandages improve the return of blood to the heart in both the venous and lymphatic systems and help to break up some hardened deposits in the skin that occurs from lymphedema – thus improving skin tone and appearance. The therapist then introduces exercises to be done while wearing the compression bandages. These exercises involve the contraction and relaxing of the muscles in the affected limb, which assists in moving the lymphatic fluid from the area.
The important final aspect of Phase I is skin care. The body part affected with lymphedema is more prone to infections. The skin breaks down making it easier for bacteria to enter the body and the lymphatic fluid is protein rich, making that area an ideal breeding ground for bacteria.  In addition, the immune defenses in that area are reduced making it more difficult for the body to naturally fight the infection. The skin care regime prescribed in Complete Decongestive Therapy addresses these issues and reduces the incidents and severity of skin infections. After the patient has completed the Phase I protocol of CDT, which takes place at the clinic, they move into Phase II.
Phase II contains the same elements as Phase I, but the patient is taught to perform these aspects at home, using a program that is tailored to their particular needs and abilities.   Patients visit the clinic for routine progress evaluations and additional assistance when required.
Lymphedema cannot be cured, but through therapy the symptoms can be controlled. The patient experiences improved physical appearance, greater mobility, and an enhanced quality of life. At Lymphedema Clinics of America, we strive for the best possible outcomes for our patients in a beautiful, well-appointed and caring environment.
Prior to coming to Lymphedema Clinics of America, my legs and ankles were swollen making it very difficult to get my slacks on. Through treatment, the fluid has reduced in my legs by 2 liters. What a difference Lymphedema Clinics of America has made in my life. My shoes fit better and I can now dress with ease.  ~  Alice Bourbonnais, Claymont, DE
Our mission….. is to enrich the lives of our patients by treating and restoring hope for those living with lymphedema. We strive to improve the lives of people we touch by understanding their condition. Our goal is to collaborate with others in the community to improve the support and awareness of lymphedema. We are dedicated to providing excellent care in a calm, relaxing environment that meets or exceeds the expectations of those we serve.
LCOA is currently offering educational meetings within the medical community as they campaign for better awareness for lymphedema. Any physician office, cancer society, hospital or individuals who would like to learn more about what LCOA has to offer, can call the clinic and schedule an appointment for LCOA to come and speak about lymphedema. (302) 691-5167
Do you have swelling?  
Free Lymphedema Screenings 
Tuesday August 12 at 6pm.
Lymphedema Clinics of America
  701 Foulk Rd Suite 1B, Wilmington, DE 19803
 Please RSVP by August 1st. 302.691.5167  Space is limited.