Summer Is Here!!! It's Time To Get Started With Exercise, No Matter Your Age!
|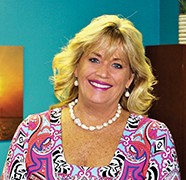 By Robyn S. Mooney, CarpeVITA Home Care
The sun is shining, and the days are longer! Summer is a time to be active. There will always be numerous reasons (and excuses) for why we don't exercise. There are physical reasons why we tend to slow down and become more sedentary as we age. It may be due to health problems, weight or pain issues, or worries about falling. As we grow older, an active lifestyle becomes more important than ever to our overall health. It has been shown that exercise can help boost your energy, protect your heart, and manage symptoms of illness or pain as well as your weight. Regular exercise is also good for your mind, mood, and memory. No matter your age or your current physical condition, now is the perfect time to get moving!
There are so many benefits of exercise for older adults
A recent Swedish study found that physical activity was the number one contributor to longevity, adding extra years to your life—even if you don't start exercising until your senior years. Not only will exercise improve your physical body, but also, you'll feel more alert, more energetic and have a greater sense of overall well-being! Small changes, and to consciously be more active in your daily routine, can provide great benefits to your health. 
Physical health benefits
Helps you maintain or lose weight. Exercise helps increase metabolism and builds muscle mass, helping to burn more calories.
Reduces the impact of illness and chronic disease. People who exercise tend to have improved immune and digestive functioning, better blood pressure and bone density, and a lower risk of Alzheimer's disease, diabetes, obesity, heart disease, osteoporosis, and certain cancers.
Enhances mobility, flexibility, and balance. Exercise improves your strength, flexibility and posture, which in turn will help with balance, coordination, and reducing the risk of falls.
Mental health benefits
Improves sleep. Quality sleep is vital for your overall health and exercise can help you fall asleep more quickly, sleep more deeply, and wake feeling more energetic and refreshed.
Boosts mood and self-confidence. Exercise is a huge stress reliever and the endorphins produced can actually help reduce feelings of sadness, depression, or anxiety. 
Does amazing things for the brain. Being active both mentally and physically can help brain functions as diverse as multitasking and creativity, and can help prevent memory loss, cognitive decline, and dementia. 
While some may think there are good reasons to slow down and take it easy as you age, there are even better reasons to get moving. Becoming more active can energize your mood, relieve stress, help you manage symptoms of illness and pain, and improve your overall sense of well-being. No matter your age or physical condition, it's never too late to get your body moving, boost your physical and mental health, and improve how you age. 
CarpeVITA Home Care is a non-medical in-home care Agency who takes pride in providing flexible and compassionate care to our clients. CarpeVITA's customized Care Plans, designed and supervised by our Registered Nurses, improve the health and quality of life for you or your loved one, allowing our clients to remain safely in their own homes. After several years providing care for friends and family members, Robyn Mooney, the Founder and President, decided to build a Home Care Agency that would deliver the same quality of care she had provided to her loved ones and treats every client, from pediatrics to geriatrics and their families, as if they were her own family. CarpeVITA Home Care is not a franchise, it is woman-owned and locally operated. At CarpeVITA Home Care, Robyn has built a high caliber, dedicated team of professionals and insists on upholding the standards of compassion, respect, dignity, kindness and confidentiality. CarpeVITA Home Care does not require a minimum number of hours per shift or week. Flexibility is a cornerstone of our business. Call for a no cost or obligation In Home Consultation . . .  302-482-4305 
Enjoy LIFE!!! Leave the Care to Us.