Spring Hair Zen
|
By Christine D'Alonzo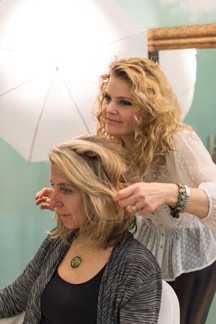 Spring is a time for renewal. 
We begin to clean up our lives, tidying up our houses, decluttering our closets, and giving away anything that does not spark joy in our hearts. With winter behind us, we open the windows of life to breathe in something fresh. When we welcome spring, we welcome the spirit of change to bring vibrancy and positivity into our lives. Hair and scalp also need this attention to shake off the dull dryness of winter. When was the last time you had your stylist evaluate the health of your scalp? It is the building block of more youthful hair, growth, and fullness, shine and texture. Hair is always a little beat up after a season of dry heat from homes and the stress
of hot showers.
Is your scalp dry, oily, or acne prone? Is your hair falling flat, looking dull, or losing density? Amelia Paris stylists are trained to look deep into the hair, down to the scalp to diagnose these and other symptoms that, when treated, will bring vibrancy back to your hair and your health! We know the importance of nutrition, and we can work with you and your doctor to establish an all-natural regimen of supplements, essential oils, styling techniques and treatments to give you a deeper understanding of what it means to have beautiful, and healthy hair!
Spring and early summer are a great time to take a leap of faith and change everything! A different color could have you blooming with the cherry blossoms. A new cut can shed a whole new light on your look. The fresh eye and creativity of an artist that studies the changes in nature can reflect this budding beauty in your body and hair. Hair is pretty complicated. It is much more than what they teach you in hairdressing school. It is a part of the body, which grows out of your skin, our body's biggest organ. The only constant in the universe is changing, if we don't continue to progress and better ourselves we begin to feel stuck and stagnant. When your hair or scalp is suffering, it's your body's way of telling you it needs something it's not getting. Spring is time for the beautiful butterfly in you to break the old cocoon and fly free into brighter skies. Listen to your body and try something new!
The trends we are nurturing this spring focus on bringing back natural beauty! Our salon is buzzing with colors as lively and iridescent as spring flowers. The more colors we use in our formulas, the prettier the results, because natural means lots of tones to reflect light. The single process is old and dated, and can pull brassy tones if not carefully countered by your color alchemist. On our color pallet, you will see 3-6 colors like an actual painting! Sometimes we even use gray. Blending so many shades together creates a one of a kind look that reflects light in intricate detail. Our clients tell us, "No other salon does hair color like this!" We smile and quote Mother Teresa, "Spread love everywhere you go. Let no one ever come to you without leaving happier!" It is our mission to share our gift of creativity with you. Give yourself the gift of self-love at Amelia Paris Salon.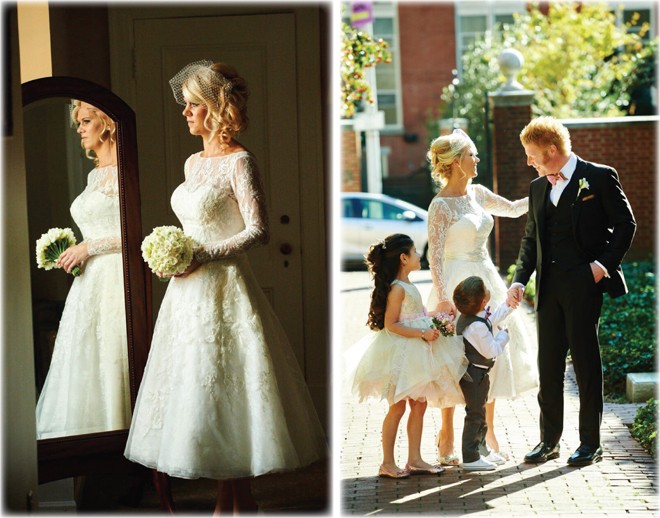 Photographs by Gabriel Fredericks  •  Hair & Makeup by Lynda Ross at Amelia Paris Salon & Spa
Visit us today to meet your artist! For more information visit www.amelia-paris.com or call 610-558-4911.