Social Security & You: Federal Benefit Q&A
|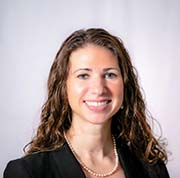 By Jaclyn Quinn, Esq.
Delaware Community Reinvestment Action Council, Inc.
If you've read any of my previous articles, you know that I highly recommend estate planning to everyone. If you're new to this publication, then the moral of the story is simple: Now is the time to complete your estate planning, and more!
When working with clients in estate planning, we talk about all facets of their life. Income is of course part of the puzzle. Insurance and Social Security come up frequently, and for those who are not yet at the age of drawing on their Social Security benefit, the topic is ripe with questions. Luckily, there are professionals in the field of insurance and Social Security we can turn to for answers. Darren Moore of Moore Insurance and Financial Services is a trusted advisor located in our county, and he offers helpful financial information in our Q&A.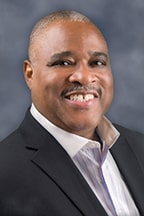 Q: When should I start looking into Social Security?
Darren: I am a long-term planner. I believe the age you should begin to review social security is between ages 50-55. We help people secure their My Social Security account at SSA.GOV. It is important to review your Social Security projections. Is your reported earning accurate? If they are not, now is the time to provide documentation to correct the information. Include the benefit projection into your financial plan and protection. How do you replace and protect this benefit, if the unexpected occurs?
Q: Where can I find out more about Social Security benefits?
Darren: SSA.GOV is a great place to start. You can print out your projected Social Security statements, review all the benefits, apply for disability, and learn more about Medicare and Hospital coverage and survivor benefits.
Q: How does Social Security tie into insurance planning?
Darren: Social Security replaces a percentage of your pre-retirement income based on lifetime earnings. See, that portion of your pre-retirement wages that Social Security replaces is based on the highest 35 years of earnings. As a financial advisor, our practice's mission at Moore Insurance and Financial Services, is to build trust and empower action leading to financial peace of mind.  So, we naturally have holistic conversations regarding protection, dreams, and legacy. Everything we do is in an effort to find out what is important to you.
There is a correlation with the protection conversation because Social Security impacts the quality of life in the retirement phase when you want to be free of financial stress and move towards the dream landscape. Based on our many conversations with customers, understanding how to maximize the benefit when you get there is a very important concern and will impact what they do next. We review questions such as: Will I collect early, wait until the full retirement age, or hold off until age 70? What option will truly maximize my lifestyle over time?
Q: Any last thoughts for our readers?
Darren: Having a collection strategy that maximizes the Social Security benefit can help lead to better outcomes on a monthly basis, and may assist in the sustainability of other retirement assets. Comprehensive planning when it comes to social security is paramount. It is important to understand your options to make the best decisions.
Thank you, Darren, for sharing this Social Security knowledge! Moore Insurance and Financial Services is located at 1303 Kirkwood Highway, Wilmington, DE 19805. Darren can be reached at 302-999-9101, or by email at [email protected]. As you can see, estate planning and financial planning go hand in hand, and having all the information to make the best decisions is one way you can take care of yourself and your loved ones. 
If you are in need of legal advice, we are here to assist you. Jaclyn Quinn is licensed to practice law in Delaware. For more information, or to schedule a consultation, please call (302) 298-3251 or email Jaclyn at [email protected]. For more information, visit www.dcrac.org.
Bio
Jaclyn Quinn, Esq. joined the Delaware Community Reinvestment Action Council (DCRAC) in 2011, first as a volunteer, then as staff. In 2014 Jaclyn opened and grew her private practice until 2019, when DCRAC Law opened to the community. DCRAC Law is a nonprofit law firm providing tax, title, and other legal services to those unable to pay market rates. 
Jaclyn graduated with a B.A. in Political Science from The College of New Jersey before moving to Delaware to pursue her J.D. at Widener University- Delaware Law School. She was admitted to the Delaware Bar in 2012, and is also barred in U.S. Tax Court and U.S. Immigration Court. She has volunteered with the Office of the Child Advocate, DVLS, and assists as pro bono counsel in a variety of cases. Jaclyn is a member of the Howard High School Academy of Finance Advisory Board.